Contact Us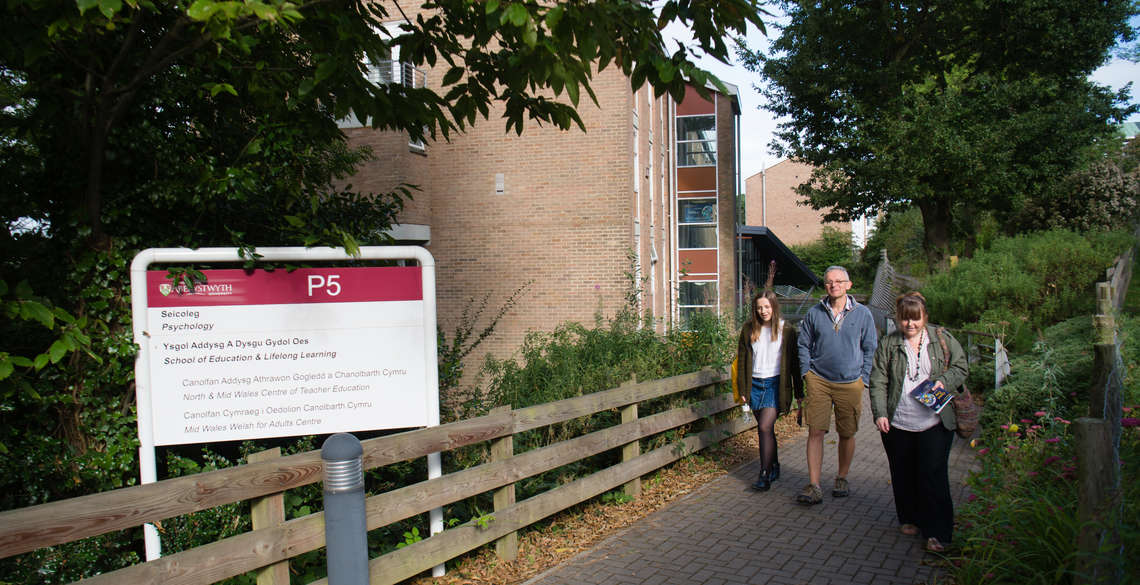 Department of Psychology
Penbryn 5
Penglais Campus
Aberystwyth University
Ceredigion
SY23 3UX
Tel: +44 (0) 1970 628444
Fax: +44 (0) 1970 628781
Email: psychology@aber.ac.uk


Contact the Department of Psychology
If you are a student and would like to report an area where the university could improve your student experience, please use the Tell Us Now contact form.
How to Find Psychology and Penbryn 5
Penbryn 5 is home to the Psychology and Education department. Psychology is located on the ground and first floors
Getting to Penbryn 5 from the entrance of Penglais campus:
From the campus entrance, go on and past the campus' reception.
Walk on until you reach the first crossroad - turn left and start walking up the hill.
You will pass by TaMed Da, one of the campus restaurants. Keep walking up the path until you reach the first crossroad.
Go left here. Walk for about 10-20 meters.
Go down the very first path on the left side of the road.
Walk along the path: it leads directly to the entrance of Penbryn 5, the Psychology and Education departments' building.
Map