Dr Jiaqing O
PhD in Clinical Psychology - Australian National University; B. Soc. Sci. (Psychology), 1st Class Honours - National University of Singapore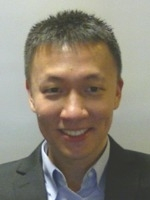 Lecturer in Psychology
Contact Details
Profile
Dr Jiaqing O (OJ) is an evolutionary-minded, clinically-trained researcher who is profoundly involved in examining the kinds of (and potential solutions for some of the) modern-day health and wellbeing risks deriving from the interactions between humans and their physical and social environment from a multifaceted evolutionary perspective. More specifically, OJ is passionately curious about evolutionary mismatch in the modern world, with a primary focus on the detrimental effects of modern, highly-urbanised (vs. natural) physical/social environment and lifestyle choices on the evolutionarily-novel occurrence of maladaptive health and wellbeing/interpersonal issues; coupled with innovative strategies (in relation to public health strategies, community-wide measures and/or modifications to clinical practices) to resolve these risks. He is also a keen proponent and researcher in terms of examining these evolutionary hypotheses from a cross-cultural lens.
His work has been published in influential journals such as PNAS, Perspectives on Psychological Science, Current Psychiatry Reports, Urban Forestry & Urban Greening, Behavioral and Brain Sciences and Schizophrenia Research, among others; and they have been mentioned in international outlets including the World Economic Forum, BBC News, U.S. News & World Report, Hindustan Times, and Psych Central. He has also been awarded 7 different research grants since 2017.
Additional Information
Editorial Board Membership:
Teaching
Module Coordinator
Coordinator
Tutor
Course Viewer
Lecturer
Moderator
Research
His program of research revolves around 2 main themes:
1) The potential risks/effects of (and solutions for) evolutionary mismatch (e.g., the ubiquitous presence of evolutionarily-unnatural, highly-urbanised physical and social environmental factors and lifestyle choices) in the modern world.
-> Evolutionary mismatch and health and well-being
-> Evolutionary mismatch and interpersonal functioning
2) The cross-cultural examination of these hypotheses that are derived from evolutionary approaches. Working with collaborators from all around the world is one of the most interesting aspects of this research focus. OJ has thus far collaborated or is collaborating with researchers across 6 different continents (except Antarctica) around the world.
Office Hours (Student Contact Times)
Thursday 16.00-17.30
Friday 16.00-17.30
Publications