Dr Lucy Baker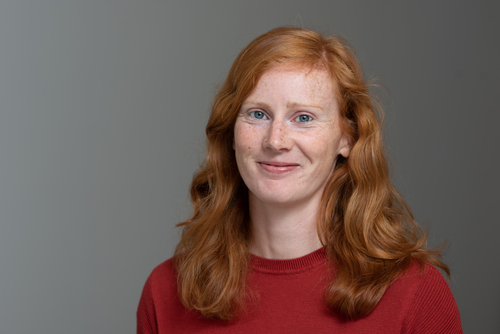 Post-Doctoral Research Associate
Contact Details
Profile
Dr Lucy Baker is a human geographer working on the Transport and Health Integrated Knowledge NetworK THINK as a post-doctoral researcher. THINK is funded by Health and Care Research Wales to better integrate transport and health practice, development and research. THINK aims to enhance the knowledge and skills of people working in transport and health and to maximise the reach of evidence in policy and practice. While developing this applied network and its activities, Lucy will be supporting research considering the interactions between transport, health and wellbeing in communities, and how we can improve public health and wellbeing so that that they are experienced and sustained more evenly in society.
Prior to this Lucy was Research Associate in Urban Mobility at the University of Oxford working on the PEAK project. This is an interdisciplinary endeavour involving a team of postdoctoral researchers working across China, India, Colombia, South Africa and the UK with the aim to explore urban futures and to develop new ways of researching co-produced urban systems.
Lucy completed her PhD in Human Geography at Cardiff University, funded by ESRC Wales, in 2018.
Research
Key themes of Lucy's work are social equity and postcolonial development (including structures of class, ethnicity and gender), technological design for inclusivity and wellbeing, socio-technical urban networks, concepts of human and non-human agency, informality, gender, parallel economies, power, everyday mobilities, and the politics of technological design and research methods.
Lucy's research generally examines the governance and practice of mobilities and transportation with a focus on social justice and urban development. Her research follows two objectives;
to develop co-produced, relevant, approaches to understand the development of sustainable and equitable solutions to societal and environmental problems
to increase contextual understanding of the complexities encountered while implementing mobility interventions in various contexts throughout the world.
Within the THINK project Lucy is aiming to develop research that examines how health inequalities are structured, what transport and urban planning have to do with disparity in health, wellbeing and care, and what we can do to reduce health inequalities to enable a higher quality of life for all.
Lucy is leading a research project titled Gender+ Bus Wales: tackling sexual harassment and violence against women for an inclusive bus service in Wales. The research is exploring policies and practices used to safeguard women while using buses and will co-design and pilot a staff training programme. The project is designed to improve female passenger experiences and their access to buses with implications for gender equality, and women's mobility and wellbeing.
Lucy's prior research has explored the development of digital platform labour in India and how it intersects with new money technologies in the field of transport with a view to increase the social equity of innovations, future work and the use of big data. Her doctorate research critically explored the transfer of cycling mobility interventions to developing countries with fieldwork based in Namibia.
Lucy enjoys using ethnographic and qualitative methodologies to understand the nuances in everyday contexts and the complexity of human life in cities and rural places. Lucy's research is part of a growing body of academic work that is developing qualitative, ethnographic and creative methods in mobility and transportation research.
Publications
Jones, S
, Musselwhite, C
, Baker, L
& Nicholass, A
2022, '
Reducing speed limits in residential areas has huge public health benefits: But what do we need to do to convince the public?
',
Journal of Transport & Health
, vol. 26, 101492.
10.1016/j.jth.2022.101492
Baker, L
2020, '
Constructing sub-Saharan African mobilities through the flow of second-hand objects: Scripting bicycles for Namibian users
',
Journal of Transport Geography
, vol. 83, 102656.
10.1016/j.jtrangeo.2020.102656
More publications on the Research Portal