Mrs Saffron Passam BSc (Hons) Single Honours Psychology PhD (In Progress- Submission 2015/16) PGCTHE Postgraduate Certificate in Higher Education (Distinction) FHEA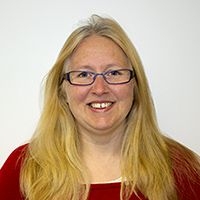 Lecturer in Psychology (Responsible for Placement and Study Abroad)
IER Exam Support Staff
Contact Details
Profile
Saffron is a teaching fellow within the department and has a Postgraduate Certificate in Higher Education. She graduated from Aberystwyth University in 2012 with a 1st Class Honours degree in Psychology (Bsc). In addition, Saffron is completing a PhD, funded by the Higher Education Academy doctoral program which she will complete in 2016/17.
Teaching
Module Coordinator
PS11710 PS20620 Year in Industry Programmes Study Abroad Programme
Research
My research investigates the psychological parameters of student employability utilising a mixed-method approach.
Using a model of self-regulated learning, my PhD project considers the impact of a student's meta-cognitive development, self-efficacy, and motivation in relationship to a measure of employability. The proposition is that, although most students will be aware of an overall goal of being employable, some students will be psychologically better equipped to gradually direct themselves towards this goal throughout their studies and into employment. Thus a student who knows about, and is well practiced in, regulating their own cognitive strategies (meta-cognition), and furthermore believes they can achieve their desired goal (self-efficacy), in addition to holding world-views about knowledge generation which support this growth(epistemological belief), will be more likely to access experiences which support their development of employability throughout their degree.
I'm interested in triangulated approaches to knowledge generation. Therefore, in addition to the development of quantitative measures, qualitative interviews using Interpretative Phenomenological Analysis also sought to understand how students and academic staff make sense of employability on an individual basis. This is considered of particular importance since employability is a socially-embedded construct.
Office Hours (Student contact times)
Monday 11.00-13.00
Thursday 12.00-13.00
Publications