Dr Zhimin He
B.A, MSc, PhD, CPsychol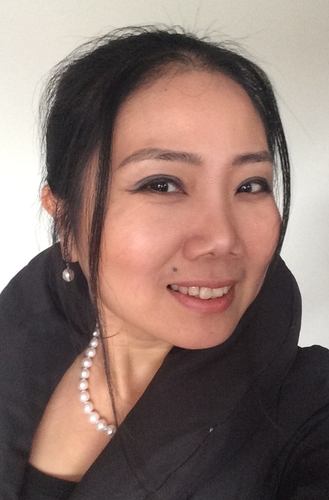 Lecturer in Psychology
Contact Details
Profile
Dr. Zhimin He is a Chartered Member of the British Psychological Society (C.Psychol). She completed her Ph.D. in Psychology (behavioural neuroscience) and she worked as a research assistant, research fellow and academic tutor at the University of Nottingham (2006-2011). Then, she moved to the Warwick Medical School, the University of Warwick as a research fellow (2011-2013), and worked at the Institute of Psychiatry, Psychology & Neuroscience, King's College London as a post-doctoral researcher and module leader for Social and Community Mental Health (MSc programme) (2013-2016). Dr. Zhimin He joined the Psychology Department at Aberystwyth University in November 2016.
Teaching
Module Coordinator
Lecturer
Additional Lecturer
Research
Dr. He is a chartered psychologist specialising in behavioural neuroscience, classical conditioning, individual difference, mental health, and systematic reviews. She is clinically-trained and has worked in both community and forensic settings, especially with schizophrenic patients, and patients with personality disorders and psychopathy.
Dr. He started her academic career at the University of Nottingham with a focus on cognitive and behavioural dysfunctions in relation to individual differences and mental disorders. Her research translates fundamental animal learning theories to human diseases in which associative processes are disordered. For example, in schizophrenia, she and her colleagues find that learning occurs inappropriately, about stimuli that would normally be treated as irrelevant, redundant or in some other way indistinct. In offenders with personality disorders, the disinhibited behaviours are generally described as impulsive, thus a computer-based task was designed to measure excitatory and inhibitory learning performance in this group. The results showed a striking and statistically significant change in the expression of inhibitory learning in a highly controlled procedure in these offenders.Previously.
Dr. He was a Post-Doc, a Research Fellow, and a Module Leader at King's College London (KCL) and at the University of Warwick (Warwick Medical School). The main roles for her latest research project at KCL were: to contribute to the development of the CareLoop package, a technology-facilitated self-management system for patients with severe mental illness; to lead and conduct local research responsibilities of a multi-site trial. At Warwick Medical School, she supported research activity within the West midland region and provided methodological input into research proposals across the Hub and liaise with service users and carers groups to ensure that they actively participate in all stages of research projects, from development of proposal to dissemination of findings.
Office Hours (Student Contact Times)
Tuesday 11:00-12:30
Thursday 11:00-12:30
Publications
Blending Active and Passive Digital Technology Methods to Improve Symptom Monitoring in Early Psychosis
Cella, M.,
He, Z.
, Killikelly, C., Okruszek, Ł., Lewis, S. & Wykes, T.,
2019
,
In :

Early Intervention in Psychiatry.
5 p.
Using wearable technology to detect the autonomic signature of illness severity in schizophrenia
Cella, M., Okruszek, Ł., Lawrence, M., Zarlenga, V.,
He, Z.
& Wykes, T.,
2018
,
In :

Schizophrenia Research.
195
,
p. 537-542
6 p.
A randomised controlled trial of smartphone active symptom monitoring in psychosis
Lewis, S., Fraccaro, P., Ainsworth, J., Sanders, C.,
He, Z.
, Whelan, P., Stockton-Powdrell, C., Hopkins, R. & Wykes, T.,
2018
,
In :

Schizophrenia Bulletin.
44
,
suppl_1
,
p. S106
1 p.
Improving Adherence to Web-Based and Mobile Technologies for People with Psychosis: Systematic review of New Potential Predictors of Adherence
Killikelly, C.,
He, Z.
, Reeder, C. & Wykes, T.,
2017
,
In :

Journal of Medical Internet Research .
5
,
7
, e94.
Negative mood reverses devaluation of goal-directed drug-seeking favouring an incentive learning account of drug dependence.
Hogarth, L.,
He, Z.
, Chase, H. W., Wills, A. J., Troisi II, J., Leventhal, A. M., Mathew, A. R. & Hitsman, B.,
2015
,
In :

Psychopharmacology.
232
,
17
,
p. 3235-3247
More publications on the Research Portal