Nursing is more than just an amazing and valuable career choice. It is a professional journey, filled with rewarding experiences from touching the lives of a diverse range of people across all walks of life at their time of need, providing holistic care, kindness and compassion when they are at their most vulnerable. Nursing will become your identity and will include a rollercoaster of emotions and experiences, but it is going to be so worthwhile.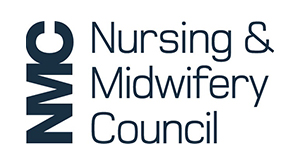 Our students are taught by registered nurses and allied health professionals.

We have very strong links with Welsh health boards opening up clinical placement opportunities for you in a variety of settings in both urban and rural locations.

Study up to 50% of our courses through the medium of Welsh
Why study Nursing at Aberystwyth University?
At Aberystwyth University, we offer BSc Nursing degrees in both Adult and Mental Health.

Both of our Adult and Mental Health Nursing degree programmes are accredited by the Nursing and Midwifery Council (NMC), will give you the skills and experience to meet the evolving health needs of society in this diverse and rewarding profession.

Our Adult and Mental Health Nursing programmes develops practitioners who deliver excellent evidence-based practice in a range of care settings and who place the patient at the centre of decision making by promoting dignity, care, and compassion.

During your studies, you will develop the ability to assess, plan, implement, evaluate, and monitor care safely and effectively.
Employability
Upon graduation, you will be eligible to apply for Registered Nurse (Adult) status with the Nursing and Midwifery Council (NMC) and to register as a nurse for work in EU and EEA. You can expect a starting salary of £25,655 rising to £53,219 for a highly experienced registered nurse. Specialist nurses and practice managers can earn up to £45,000.
If you're in receipt of funding from the NHS Wales Bursary Scheme you will have to commit to working in Wales for two years after qualifying and registering as a nurse with the NMC. This process is managed centrally by NHS Wales Shared Service Partnership, and the Student Streamlining Scheme will ensure that you will be matched to a suitable position of your choice in your identified locality.
Facilities
Learning in the Healthcare Education Centre at Aberystwyth is enhanced by our newly established Clinical Skills Unit, a simulation suite where you can learn and practice clinical skills in a safe and supportive environment. Our facilities which include the clinical suite allows you to put your theoretical knowledge into practice in an environment that reflects as closely as possible the actual conditions that you will experience when you go on placement in a hospital or community setting.
Study or Work Abroad
Aberystwyth University offers every student the opportunity to study, volunteer or work in another country either for an academic year, a single semester, or a few weeks during your holidays.
Find more information on our Global Opportunities webpages.
Studying through the medium of Welsh
Aberystwyth University prides itself on being a bilingual University. As a leading Welsh university, we are proud to offer dedicated support services and Halls of Residence for Welsh-speaking students, encouraging the sense of community and the feeling of a home away from home. Qualifying students will automatically receive the University's Welsh-medium scholarships and can also apply for Coleg Cymraeg Cenedlaethol scholarships. Find out more about our Welsh Medium Scholarships here.