Employability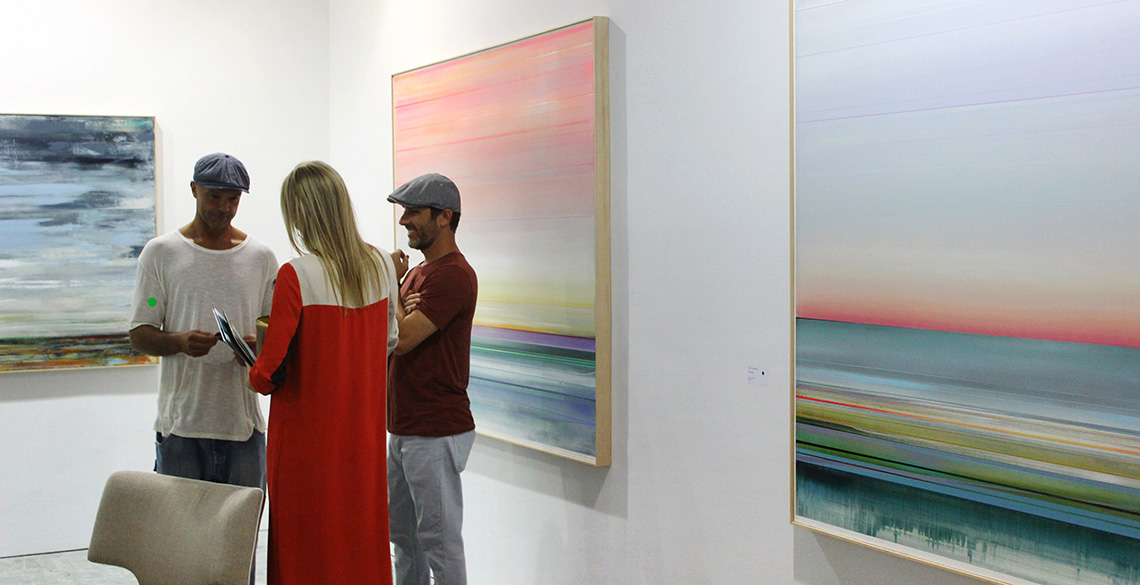 The study of art and art history is creatively and intellectually stimulating.
Aside from being personally rewarding, it also has many practical benefits. It promotes problem solving, develops interpersonal skills and improves your ability to respond to and succeed in a changing marketplace.
Highly sought after in today's economy, transferable skills are actively promoted by us during your studies at the School of Art. These skills include the ability to conduct research and interpret information, communicate ideas, develop critical and interdisciplinary thinking, work independently or as part of a creative team, and to stay motivated and focused on your goals.
Guest curators, visiting artists, and former students will share their experience and introduce you to a wide range of career possibilities. Exhibition openings and visiting days provide volunteer roles and paid ambassador opportunities. They give you the chance to interact with the public and communicate your knowledge and expertise.
Evidence shows that the majority of our graduates build careers in their chosen field. They establish themselves as professional artists, art historians, curators and administrators. Our graduates are professional painters, book illustrators, photographers, university educators, secondary school teachers, art gallery managers, exhibition curators, and conservators of easel painting, ceramics and works on paper. Their employers include the Arts Council, Royal Academy of Arts, Tate, Victoria and Albert Museum, and the Royal Collections Trust.
To enhance their career prospects, our graduates often enrol on Master of Arts degree schemes at Aberystwyth University and elsewhere.