Extra-curricular activities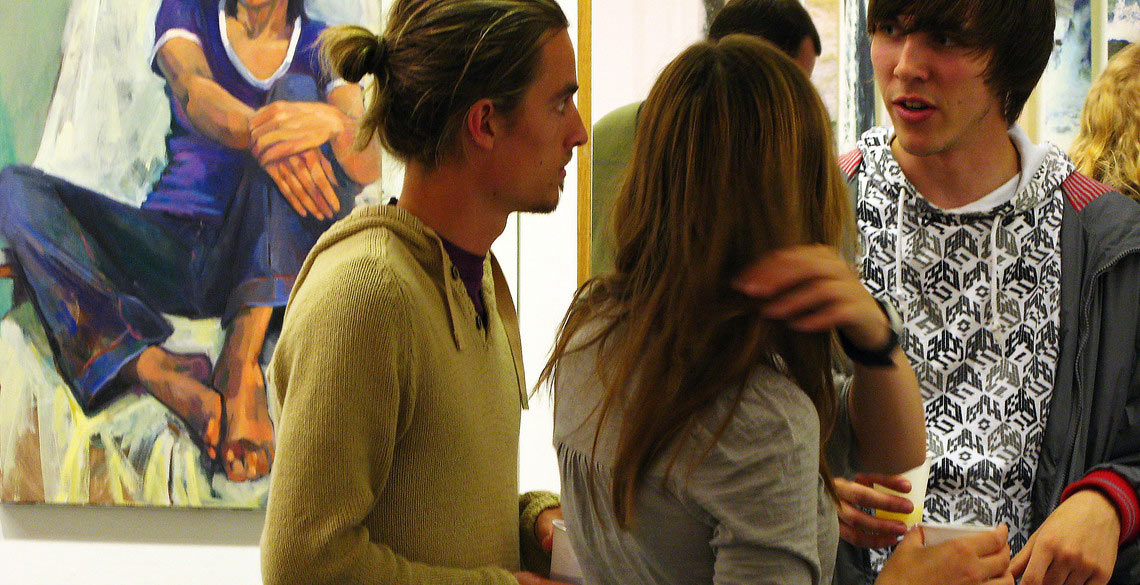 Aberystwyth has a vibrant art scene.
You will have plenty of opportunities to enjoy exhibitions and talks by artists.
One of the best things about Aberystwyth School of Art is that not only is it a University department, but it is also a public museum and gallery.
The School of Art Museum and Galleries make an invaluable contribution to the teaching and research activities of the University. That means that as a student with us you can use the museum's resources and gallery spaces, and be part of professional projects that are open to the public. Find out more on our Gallery & Museum page.
The School of Art has two gallery spaces that exhibit a variety of works from the collections, visiting artists and students' works.
Admission to the School of Art Gallery is free.
It is open Monday to Friday 10am to 5pm.
Some of the shows that we have exhibited in the past have travelled from the National Gallery in Cardiff, or the Royal Academy in London. We are also lucky in Aberystwyth that we have other gallery spaces such as those in the Aberystwyth Arts Centre, situated on the university campus.
There will be no shortage of exhibitions for you to enjoy. We also organised trips to visit exhibitions away from Aberystwyth.