Professor Dr Margaret Llewelyn (1962 - 2021)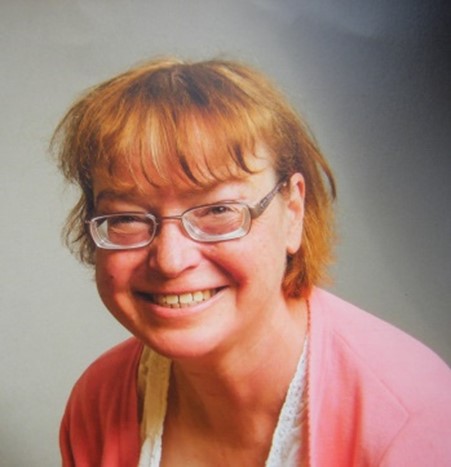 It is with great sadness that the Llewelyn family have announced the sad death of Professor Dr Margaret Llewelyn, who passed away on the 31st October 2021 after suffering a brain haemorrhage.
Margaret was the daughter of Mair Eluned Llewelyn nee Jones, also a former alumna of UCW Aberystwyth and the granddaughter of Emeritus Professor E.T. Jones, a former director of the Welsh Plant Breeding station at Plas Gogerddan.
Margaret studied Law as an undergraduate from 1982-1985 during her degree she became interested in Intellectual Property Law and in particular in the Rights of Plant Breeders. She continued her studies as a postgraduate PhD student at Aberystwyth from 1985-1990 and was supervised by Dr Allison Coleman. Her thesis, entitled 'The Legal Protection of New Plant Varieties,' was examined in 1990 by Dr Yvonne Cripps (Emmanuel College, Cambridge). Margaret then spent time as a research fellow at the Max Planck Institute in Munich (1986-1988) and Queen Mary College (as it was then, now QMUL) (1988-1989). Her main research focused on the legal protection of genetic material and made a major contribution to national and international policy and practice, particularly with regard to the interface between the patent and plant variety rights systems and the use of and access to new agricultural crops and medicine within developed and developing countries.
In 1990, she was appointed to a lectureship at the University of Central Lancashire, at Preston. This was followed in 1993 by a move to the University of Sheffield, initially as a "Common Law Institute for Intellectual Property" (CLIP) Lecturer in Intellectual Property. Margaret then spent the rest of her career at Sheffield, being promoted to Senior Lecturer in 1998, a reader in 2001 and a chair in 2007. She published in 2006, with Mike Adcock, "European Plant Intellectual Property", a substantial and original monograph, which was extremely well-received and influential. In total she authored or edited, with others around a dozen books. A number of these and the underlying research projects were with Professor Bill Cornish at Cambridge University. She also published over six research reports and more than 30 chapters in books and articles in refereed journals. She gave conference papers and presentations all over the world and acted as an advisor to a large number of governments and the UN.
She was a much-loved and respected teacher and highly valued by her Faculty colleagues. She was an initial member and Deputy Director of SIBLE, the Sheffield Institute of Biotechnology, Law and Ethics, a leading interdisciplinary research group working on the implications of the genetic revolution. She served as the first and only female Dean to the School of Law (2004-2008) and for 4 months as Acting Head of School (2008-2009). From 2001 she took over from Professor John Adams as editor of the journal "Intellectual Property Quarterly Review", the leading UK journal on IP law. On her early retirement in 2009, she became an Honorary Professor at Sheffield, though she continued to be active, including teaching at the University of Nottingham as well as at Sheffield.
On a more personal note Margaret had a life-long passion for the arts and drama, in particular theatre and film which had been her preferred career choice before deciding to switch to Law. She loved a party and had a wicked sense of humour and wit, which helped forge a wide and global friendship group, who will miss her kind and generous spirit. She meet her soul mate, Professor Robert (Rob) Bradgate, also a very well respected academic commercial lawyer, at Sheffield in 1994 and they later married. Unfortunately Rob was forced into early retirement due to being diagnosed with Parkinson's disease in 2006 and this precipitated Margaret's early retirement in 2009 to care for him until his untimely death in 2014. She will be much missed by all who knew her.