Professor Mike Pearson (1950-2022)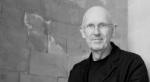 Emeritus Professor Mike Pearson died on Wednesday 25 May. Professor Simon Banham, Head of the Department of Theatre, Film and Television Studies in consultation with colleagues Dr Margaret Ames and Dr Andrew Filmer pay tribute to the acclaimed theatre producer.
Mike was a friend, colleague, inspirational teacher, and theatre artist, whose presence, practice and thought made a profound impact on the Department of Theatre, Film and Television Studies. He leaves a huge legacy, and news of his passing has resonated across the world of Theatre and Performance Studies. So many were privileged to enjoy his teaching and his very good company.
Mike studied for a BA in Archaeology and then an MA in Education at University College Cardiff. Between 1972 and 1997, Mike worked as a professional theatre maker with Transitions Trust community arts project (1971-72) and RAT Theatre and then as a co-director of Cardiff Laboratory Theatre (1974-80). With Lis Hughes Jones, Mike co-founded the internationally acclaimed theatre company Brith Gof in 1981 and was co-artistic director until 1997.
In 1997 Mike joined the Department of Theatre, Film and Television at Aberystwyth University as a lecturer, setting up an undergraduate Performance Studies degree for which the department became renowned. He became Professor of Performance Studies just 2 years later in 1999. Whilst at Aberystwyth, Mike gained a PhD (by publication) on 'Convergences of Performance and Archaeology' from the University of Wales in 2006, and between 2012-14, was a Leverhulme Major Research Fellow. Mike was instrumental in leading and creating the research environment for the department until his retirement in 2014.
Throughout this time, Mike continued to create theatre as a solo artist as well as with Pearson/Brookes, National Theatre Wales, and with the senior performers' group he founded, Good News From The Future.
Mike's theatre-making and his academic writings have changed theatre in Wales and internationally and it is no exaggeration to say that his work has influenced a generation of practitioners both in the UK and beyond.
Mike's championing of practice as research paved the way for many practitioners to follow him into the academy, enriching the research environment and fostering conversations across disciplines. The many tributes from practitioners and academics across the world attest to his influence and, as importantly, his generosity as a collaborator and colleague. These sentiments are echoed by generations of students who sought out Aberystwyth to be taught by him and whose own tributes celebrate how he shaped their understanding of what theatre might be.
Our thoughts are with Mike's wife Heike at this very sad time.