Professor Ritchie Ovendale (1944-2022)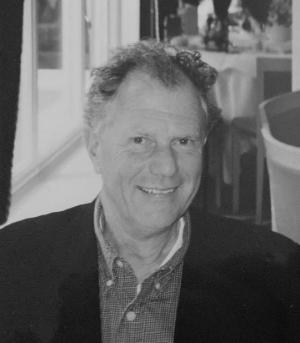 It is with sadness that we report the death of Professor Richard Ovendale, a former member of staff at the Department of International Politics at Aberystwyth University.
Ritchie was born in 1944 Pretoria, South Africa, the son of Richard and Jean Rainnie (Christie) Ovendale.
He came to the Department of International Politics as a lecturer in 1968 after studying in his native South Africa (BA & MA Natal), Canada (MA McMaster) and Oxford (DPhil New College). He was in part motivated to leave South Africa by the apartheid system which helped shape his political awareness.
A Fellow of the Royal Historical Society, Ritchie was an accomplished historian and prolific author. He would churn out books, articles galore, write reviews for the Cambrian News, and still find time to spend most of the summer exploring the peaks of the Andes or the jungles of south-east Asia.
He was a dedicated scholar who imposed upon himself very high academic standards. While too many to list here (a comprehensive bibliography would run into the 100's), some of his best known publications included The Origins of the Arab-Israeli Wars (Longman, 1984), The English-speaking Alliance: Britain, the US, the Dominions and the Cold War 1945 – 1951 (Harper Collins, 1985), and Modern Middle East: an introductory and international history (Pearson, 2014). Ritchie was appointed to a Personal Chair in 1994.
He established himself as an effective teacher within the department, introducing new courses in US and British Foreign Policy, Anglo-American Relations, and the Middle East. In delivering these, he taught with thoroughness, holding his students to a similar high standard, and had an immense ability to inspire their interest. He was very popular with his students, many becoming lifelong friends.
Ritchie also forged strong connections with the University School of Art, accompanying them on annual student trips to the galleries of Europe and beyond. He is fondly remembered for his efforts in establishing a Film Club at the Arts Centre – a forerunner of the current film programme.
Ritchie had many interests outside academic life including extensive travel, art, theatre, opera, and sport (squash and swimming). He had a formidable memory and could digest and synthesize information rapidly across his range of interests. His presence at any event never went unnoticed and he enlivened many a social gathering.
Ritchie died in Bronglais Hospital on 31 August after battling prostate cancer and cerebral vascular disease. His intellect remained undimmed in his last days.
He leaves behind two younger brothers in South Africa – Angus and Bruce – and their families.
Tim Davies & Peter King