Tony Curwen 1931-2022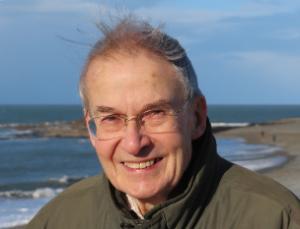 It is with great sadness that we note the death of Tony Curwen a former colleague in the Department of Information and Library Studies, who passed away on Thursday 28 July at the age of 91.
Tony Curwen was born on 17 January 1931, the son of a senior accountant at McDougalls, the flour company. His mother worked in a bank but gave up working when they married in 1919. Tony entered the service of the City of Westminster Public Libraries in January 1950. He was granted a year's leave of absence in 1952/53 to study Librarianship at what was then the North-Western Polytechnic (now part of the University of North London). In 1955, he spent three months at the Copenhagen Central Library as part of an exchange programme. He met his wife Jean while working for the Library Service and they were married in 1957. In 1959 he became a Fellow of the Library Association (now the Chartered institute of Library and Information Professionals), the highest professional qualification in the field. That same year he was appointed Chief Cataloguer at the Kent County Library Headquarters in Maidstone, a post he was to hold for the next eight years.
In 1967, Tony was encouraged to apply for a lectureship at the recently established College of Librarianship, Wales (CLW). CLW was rapidly expanding and about to launch a degree programme in Librarianship. The decision to accept a post when it was offered was a difficult one, since it meant moving almost 300 miles from the populous south-east, where he and Jean had spent almost all their lives and had many friends, to a small and remote town in a sparsely populated area of Wales.
Tony originally intended to stay in Aberystwyth for no more than five years, but he found teaching a rewarding occupation and he and Jean found Aberystwyth a congenial community, to such an extent that they were to spend the rest of their lives here very happily. From 1970 to 1971, he was granted a year's leave to study at University College London, which led to his MA. He was subsequently granted leave of absence to spend a year as Visiting Associate Professor at the Graduate School of Library and Information Studies at the University of Hawaii.
Tony retired from his post in CLW in 1989, when CLW became the Department of Information and Library Studies (DILS) in what is now Aberystwyth University, and he became an Honorary Lecturer in DILS. Far from being the end of his professional career, however, this was the start of a lengthy and successful period of professional work. He served on the Bliss Bibliographic Classification (Second Edition) Committee and worked as a consultant to the International Federation of Library Associations and Institutions and, from 1994 onwards, to the Consortium of European Research Libraries. His work on the International Standard Bibliographic Description and UNIMARC was highly regarded, and he published a number of important articles and reports.
Outside of his professional life, Tony made a considerable contribution to the musical life of Aberystwyth. He played the piano well, and he and Jean were early members of the Aberystwyth Choral Society after it was established in 1970. Tony designed the Choral Society's logo, which is still in use today. They were active members of the Society for many years until the deprivations of age made them unable to sing any longer but they continued to be firm supporters. They contributed generously as Patrons of the Choral Society, Friends of Philomusica and Friends of Musicfest. Tony served as Secretary of the Aberystwyth Music Club for some years and remained a committee member up to his death. While his main contribution to the Aberystwyth community was in the field of music, he was for ten years a member of the team that ran the Age Concern courses aimed at making older people confident in using computers.
Tony was a modest and unassuming man, to the extent that few of his friends and colleagues were aware of the breadth and quality of his professional contributions nor of his service to music in the town. He will be sorely missed. Our deepest sympathies go out to his daughter and son-in-law, Gillian and Ian Steedman. The funeral took place on 16 August, followed by a memorial service in Holy Trinity Church, Aberystwyth. He will be sorely missed.
Frank Bott
Department of Computer Science