Cronfa JDR and Gwyneth Thomas Fund
03 October 2017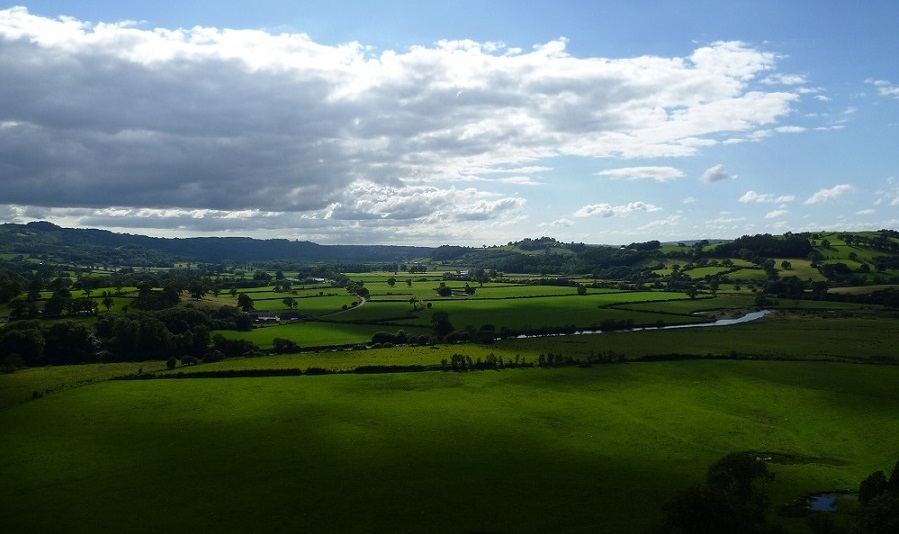 The Cronfa JDR and Gwyneth Thomas Fund offers students in the fields of rural science or economy the opportunity for additional support.
Prof Thomas and his wife Gwyneth established the Fund in 2008 in memory of Prof Thomas's Father John Thomas, who studied Agriculture at Aberystwyth. The family also have connections with former Aberystwyth University Registrar T. Maelgwyn Davies and former President Sir John Williams GCVO.
A graduate of Cardiff University where he later became Professor of Chemistry, Professor JDR Thomas maintained connections with Aberystwyth University by delivering many guest lectures here over the years. During an academic career spanning more than 50 years, Prof Thomas was President of the Analytical Division of the Royal Society of Chemistry and has published a large volume of work in his field. Professor Thomas now lives in Wrexham and enjoys keeping in touch with developments at Aberystwyth University and on his Fund through the Development and Alumni Relations Office. Professor Thomas has continued to donate to his Fund and the University is deeply grateful for his continued generosity.
Reader and Ecology Lecturer at IBERS, Dr Dylan Gwynn Jones says "this fund represents a unique and valuable opportunity for a Welsh speaker studying at Aberystwyth University to benefit from learning about the rural science or economics."
Applications for the fund are invited from all students within Aberystwyth University with interests in the fields of rural science or economy. Funds can be used to support undergraduate study, to contribute towards postgraduate study or to support student research.
To apply for support from the fund, students are asked to submit a two page CV with a covering letter (in Welsh) outlining how the funds would be spent and how it would benefit their education. Applications will be assessed based on academic excellence or potential.
The successful candidate will receive a prize of £500 over an academic year. The individual must be able to speak Welsh fluently and/or have a grade C at GSCE or higher in Welsh Language.
Applications are to be sent to Beth Hendy at bsh3@aber.ac.uk by Friday the 15th of December 2017.
Contacts
Dr Dylan Jones, IBERS Director of Welsh Language and Culture
01970 622318 / dyj@aber.ac.uk
Sarah Pryse, IBERS Communications, Aberystwyth University
01970 / 622291 / rms@aber.ac.uk