Prof Joanne Hamilton PhD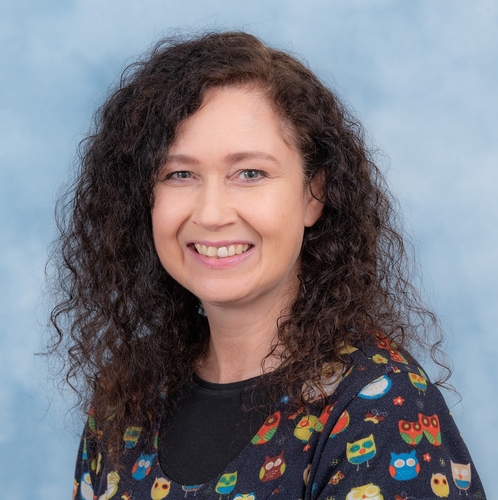 Professor
Contact Details
Teaching
Module Coordinator
Tutor
Lecturer
PhD Students
Miss Rebekah Stuart (second Supervisor). IBERS funded.
Example of PhD Project
Arthropods as environmental reservoirs of potential human pathogens
Cronobacter sakazakii (formerly known as Enterobacter sakazakii) is a foodborne pathogen that causes meningitis, sepsis, or necrotizing enterocolitis in newborns, particularly affecting premature or other immunocompromised infants. Morbidity & mortality associated with C. sakazakii infection in neonates varies considerably, & mortality rates as high as 80% have been recorded. Although most documented cases involve infants, reports also describe adult infections. Whilst this organism has been susceptible to antibiotics in the past, there is concern regarding antibiotic resistance in C. sakazakii. C. sakazakii was isolated from the guts of larvae of the stable fly, Stomoxys calcitrans, demonstrating, for the first time, an environmental reservoir for C. sakazakii & raising the possibility that environmental contamination by insects may be important in the spread of this opportunistic organism (Hamilton, Lehane & Braig, 2003). This PhD project will investigate the role of arthropods as environmental reservoirs of human pathogens using a combination of entomological, molecular & bioinformatics approaches.
Joanne V. Hamilton, Michael J. Lehane, & Henk R. Braig. Isolation of Enterobacter sakazakii from Midgut of Stomoxys calcitrans. Emerg Infect Dis. 2003 Oct.
If you are interested in pursuing postgraduate research with me please contact me .
Research
My research focuses on the use of proteomic and molecular technologies to explore host- parasite interactions. My current interests are unravelling the complexities of innate immunity in a range of invertebrates and in exploring the mechanisms used by parasites to overcome the host immune system. Current projects include drug resistance mechanisms in model and parasitic nematodes; liver fluke biology; tsetse fly-trypanosome interactions; immunity in Giant African land snails; immunity in Biomphalaria sp. (an intermediate snail host involved in the transmission of schistosomiasis); schistosome biology and the role of the arthropod gut in the transmission of human pathogens.
I also have a major role in ensuring that University research becomes part of the school curriculum as Principal Investigator on the RCUK funded Schools University Partnership Initiative: SusNet Wales (Sustainability Network Wales).
SusNet Wales is a collaborative multi-disciplinary approach to delivering a "Module" in Sustainability and Social Responsibility developed, led and delivered by practising researchers within Aberystwyth University. It provides exposure to world class research to encourage young people to pursue relevant post-16 studies, establish research careers and become better informed global citizens.
Awards
Commendation Award House of Commons, Science Engineering and Technology for Britain.
BBSRC Schools Regional Champion (2011-2013)
Publications
2015
Hart, E., Brophy, P., Prescott, M., Bartley, D.J., Wolf, B., Hamilton, J.V. 2015. A new enabling proteomics methodology to investigate membrane associated proteins from parasitic nematodes: Case study using ivermectin resistant and ivermectin susceptible isolates of Caenorhabditis elegans and Haemonchus contortus. Veterinary Parasitology 207 (3-4) pp. 266-275. Cadair
2012
Hart, E.H., Morphew, R.M., Bartley, D.J., Millares, P., Wolf, B.T., Brophy, P.M., Hamilton, J.V. 2012. The soluble proteome phenotypes of ivermectin resistant and ivermectin susceptible Haemonchus contortus females compared. Veterinary Parasitology 190 (1-2) pp. 104-113. Cadair
2010
Moxon, J.V., LaCourse, E.J., Wright, H.A., Perally, S., Prescott, M.C., Gillard, J.L., Barrett, J., Hamilton, J.V., Brophy, P.M. 2010. Proteomic analysis of embryonic Fasciola hepatica: Characterization and antigenic potential of a developmentally regulated heat shock protein. Veterinary Parasitology 169 (1-2) pp. 62-75.
Jones, L.M., Staffa, K., Perally, S., LaCourse, E.J., Brophy, P.M., Hamilton, J.V. 2010. Proteomic analyses of Caenorhabditis elegans dauer larvae and long-lived daf-2 mutants implicates a shared detoxification system in longevity assurance. Journal of Proteome Research 9 (6) pp. 2871-2881.
Moxon, J.V., Flynn, R., Golden, O., Hamilton, J.V., Mulcahy, G., Brophy, P.M. 2010. Immune responses directed at egg proteins during experimental infection with the liver fluke Fasciola hepatica. Parasite Immunology 32 (2) pp. 111-124.
2009
Pierre, S., Mur, L.A.J., Morphew, R., Hamilton, J., Scott, I.M., Griffith, G.W. 2009. Proteomic analysis of the cacao pathogen Moniliophthora perniciosa. 16th International Cocoa Research Conference. Cadair
Schramm, G., Hamilton, J.V., Balog, C.I.A., Wuhrer, M., Gronow, A., Beckmann, S., Wippersteg, V., Grevelding, C.G., Goldmann, T., Weber, E., Brattig, N.W., Deelder, A.M., Dunne, D.W., Hokke, C.H., Haas, H., Doenhoff, M.J. 2009. Molecular characterisation of kappa-5, a major antigenic glycoprotein from Schistosoma mansoni eggs. Molecular and Biochemical Parasitology 166 (1) pp. 4-14.
2008
Lehane, M.J., Aksoy, S., Gibson, W., Kerhornou, A., Berriman, M., Hamilton, J.V., Soares, M.B., Bonaldo, B.F., Lehane, S., Hall, N. 2008. Adult midgut expressed sequence tags from the tsetse fly Glossina morsitans morsitans and expression analysis of putative immune response genes. Genome Biology 4 (R63) R63
2006
Morgan, C.T., LaCourse, E.J., Rushbrook, B.J., Greetham, D., Hamilton, J.V., Barrett, J., Bailey, K., Brophy, P.M. 2006. Plasticity demonstrated in the proteome of a parasitic nematode within the intestine of different host strains. Proteomics 6 (16) pp. 4633-4645.
2005
Barrett, J., Brophy, P.M., Hamilton, J.V. 2005. Analysing proteomic data. International Journal for Parasitology 35 (5) pp. 543-553.
Hamilton, J.V., Lehane, M.J. 2005. Tsetse midgut immunity - DiGE-ESTing for clues into African sleeping sickness. Outlooks on Pest Management 16 (1) pp. 19-22.
2004
Doenhoff, M.J., Chiodini, P.L., Hamilton, J.V. 2004. Specific and sensitive diagnosis of schistosome infection: can it be done with antibodies? Parasitology 20 (1) pp. 35-39.
2003
Braig, H.R., Lehane, M.J., Hamilton, J.V. 2003. Isolation of Enterobacter sakazakii from midgut of Stomoxys calcitrans. Emerging Infectious Diseases 9 (10) pp. 1355-1356.
2002
Boulanger, N., Munks, R.J.L., Hamilton, J.V., Vovelle, F., Brun, R., Lehane, M.J., Bulet, P. 2002. Epithelial innate immunity - A novel antimicrobial peptide with antiparasitic activity in the blood-sucking insect Stomoxys calcitrans. Journal of Biological Chemistry 277 pp. 49921-49926.
Hamilton, J.V., Munks, R.J.L., Lehane, S.M., Lehane, M.J. 2002. Association of midgut defensin with a novel serine protease in the blood-sucking fly Stomoxys calcitrans. Insect Molecular Biology 11 (3) pp. 197-205.