Dr Joanne Wallace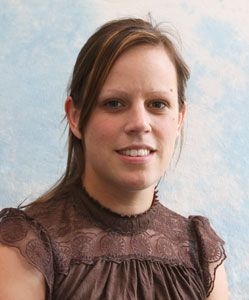 Senior Lecturer
Contact Details
Profile
Jo received a BSc (hons) degree in Sport Science (psychology) from Liverpool John Moores University in 2003 and stayed on to complete an MSc in Sport Physiology in 2004. Jo remained at John Moores to complete her PhD on "The Impact of Human Body Composition using Dual-Energy X-ray Absorptiometry" in March 2007. Whilst at JMU she also provided physiological support to local professional athletes, football and Rugby clubs. In addition, Jo was awarded a postgraduate certificate in Teaching in Higher Education (PGCTHE) in 2010 ans is now a Fellow of the Higher Education Academy. She was appointed as a lecturer at Aberystwyth University in October 2007.
Teaching
Module Coordinator
Tutor
Coordinator
Lecturer
Course Viewer
Physiology of Health
Anatomy
Nutrition
Research
Anatomy and body systems specialising in musculoskeletal measures of body composition. Research areas focus on health and exercise interventions in diseased populations; osteoporosis, type 2 diabetes and cancer rehabilitation.
Publications
Winter, SL
, Forrest, SM
, Wallace, J
& Challis, JH 2018, '
A Dual X-Ray Absorptiometry Validated Geometric Model for the Calculation of Body Segment Inertial Parameters of Young Females
',
Journal of Applied Biomechanics
, vol. 34, no. 2, pp. 89-95.
10.1123/jab.2016-0307
Guppy, FM
, Thatcher, R
& Wallace, J
2015, '
High-intensity interval training: a potential novel method for improving bone mass
', Bone Research Society/British Society for Matrix Biology Joint Meeting, Edinburgh, United Kingdom of Great Britain and Northern Ireland,
01 Sept 2015
.
Guppy, FM
, Thatcher, R
& Wallace, J
2015, '
Six weeks of high-intensity interval training reduces fat mass in healthy males
', Annual Congress of the European College of Sport Science, Malmo, Sweden,
01 Jul 2015
.
Clarys, JP, Scafoglieri, A, Provyn, S, Louis, O
, Wallace, JA
& Mey, JD 2010, '
A macro-quality evaluation of DXA variables using whole dissection, ashing, and computer tomography in pigs
',
Obesity
, vol. 18, no. 8, pp. 1477-1485.
10.1038/oby.2009.447
Provyn, S
, Wallace, J
, Scafoglieri, A, Sesboue, B, Marfell-Jones, M, Bautmans, I & Clarys, JP 2010, '
Formules de prédiction de l'adiposité chez la femme – contrôle de qualité
',
Science and Sports
, vol. 25, no. 6, pp. 291–303.
10.1016/j.scispo.2010.03.004
More publications on the Research Portal