Dr Mathew Jones
PhD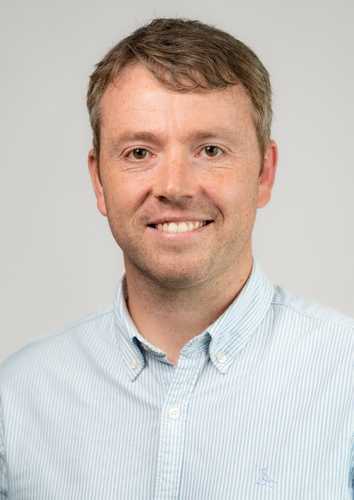 Profile
Mathew attended the University of Warwick and graduated with a Masters in Chemistry with Professional Experience (1st Class Honours).
Mathew obtained his PhD under the supervision of Professor David Haddleton in October 2006 and graduated in July 2011 after successfully defending his thesis titled "Novel Strategies in the Synthesis of Polymer-Protein Conjugates." He then spent one year as a PDRA working jointly with Professor David Haddleton and Dr. Matthew Gibson at Warwick. Mathew then spent a year in Sydney, Australia working at the Australian Centre for NanoMedicine. He was involved in a number of research projects involving the synthesis of nanoparticles for the targeted delivery of therapeutics.
Additional Information
Research
Publications
Glycopolymers with secondary binding motifs mimic glycan branching and display bacterial lectin selectivity in addition to affinity
M. W. Jones, L. Otten, S.-J. Richards, R. Lowery, D. J. Phillips, D. M. Haddleton and M. I. Gibson
Chem. Sci., 2014, 5, 1611-1616.
Selective Postmodification of Copolymer Backbones Bearing Different Activated Esters with Disparate Reactivities
Y. Li, H. T.T. Duong, M. W. Jones, J. S. Basuki, J. Hu, C. Boyer and T. P. Davis
ACS Macro Lett. 2013, 2, 10, 912–917.
Intracellular nitric oxide delivery from stable NO-polymeric nanoparticle carriers
H. T. T. Duong, Z. M. Kamarudin, R. B. Erlich, Y. Li, M. W. Jones, M. Kavallaris, C. Boyer and T. P. Davis
Chem. Commun. 2013, 49, 4190-4192.
Poly(azlactone)s: versatile scaffolds for tandem post-polymerisation modification and glycopolymer synthesis
M. W. Jones, S.-J Richards, D. M. Haddleton and M. I. Gibson
Polym. Chem., 2013, 4, 717-723.
Probing Bacterial?Toxin Inhibition with Synthetic Glycopolymers Prepared by Tandem Post?Polymerization Modification: Role of Linker Length and Carbohydrate Density
S.-J Richards, M. W. Jones, M. Hunaban, D. M. Haddleton, M. I. Gibson
Angew. Chem. Int. Ed. 51 (31), 7812-7816.