Dr Mina Davies-Morel
BSc Nottingham, PhD Aberystwyth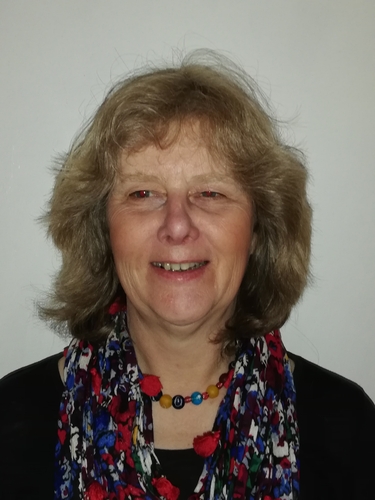 Please note: The Welsh version of this profile contains additional or more detailed information.
Profile
After her PhD Mina was awarded the Animal Health Trust Wooldridge farm livestock personal post-doctoral scholarship to continue her research at the University. As a member of staff of the Welsh Agricultural College she set up the Equine Department and courses. Since joining the University Mina has headed up the equine courses, she attained a Fellowship of the Higher Education Academy in 2005, a University teaching excellence award in 2010 and a Higher Education Academy Senior Fellowship Award in 2014.
Mina has held external examiner/adviser positions in numerous Universities. Mina has published widely in the scientific and popular press in addition to 3 text books. Mina has been a horse owner and rider since childhood and has a particular interest in Welsh Pony's and Cobs. Mina has been involved in many equine societies over the years and is currently the Chair of British Horse Society for Wales
Teaching
Module Coordinator
Additional Lecturer
Lecturer
Research
Mina's prime research interest lies in embryo mortality in farm livestock, particularly the mare. In particular she has carried out collaborative work with veterinary surgeons into factors affecting embryo mortality, multiple ovulations, multiple pregnancies, follicle size, ovarian competence, previous pregnancies, infection etc. Also factors affecting thoroughbred race performance, gestation length, date of birth etc. Research students MSc, MPhil and PhD. Mina now works part time and so is no longer taking on any research students.
Publications
Preimplantation factor modulates acute inflammatory responses of equine endometrium: PIF modulates equine uterine inflammation
Nash, D.
, Paddison, J.,
Davies-Morel, M.
& Barnea, E.,
2018
,
In :

Veterinary Medicine and Science.
4
,
4
,
p. 351-356
6 p.
Detecting genetic regions associated with height in the native ponies of the British Isles by using high density SNP genotyping
Skujina, I.
,
Winton, C. L.
,
Hegarty, M. J.
,
McMahon, R.
,
Nash, D. M.
,
Davies-Morel, M. C. G.
&
McEwan, N. R.
,
2018
,
In :

Genome.
61
,
10
,
p. 767-770
4 p.
Asessment of Cultured Ex Vivo Equine Endometrial Explants as a Model of Uterine Inflammation Using Transcriptome Profiles
De Barros, M. R. M.
,
Davies-Morel, M.
,
Creevey, C.
&
Nash, D.
,
2018
,
In :

Journal of Equine Veterinary Science.
66
,
p. 148
1 p.
Equine thermography in practice
Soroko, M. &
Davies-Morel, M.
,
2016
,
CABI Publishing
.
144 p.
Comparative genetic diversity in a sample of pony breeds from the UK and North America: A case study in the conservation of global genetic resources
Winton, C. L.
, Plant, Y., Hind, P.,
McMahon, R.
,
Hegarty, M.
,
McEwan, N.
,
Davies-Morel, M.
, Powell, W. &
Nash, D.
,
2015
,
In :

Ecology and Evolution.
5
,
16
,
p. 3507-3522
31 p.
More publications on the Research Portal