Postgraduate Profiles
Ane Alzola - MA International Politics (Specialist)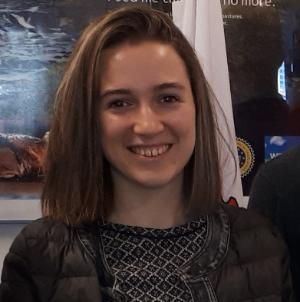 I first came to Aberystwyth for a nine-month experience as an undergraduate ERASMUS+ exchange student. During this experience, I was amazed by the quality of the teaching, the support students received from the department's staff, and the first-class events with internationally recognised speakers from the world of international politics. All this makes the Interpol Department feel like a community, a big family. When I finished my undergraduate degree back in Spain, I knew there was not a better place to continue my specialisation in International Politics than this Department.

During my Master's experience, all the academic staff encouraged me to engage critically with the politics of the international beyond what I had ever imagined I would be able to. Furthermore, I found Aberystwyth the perfect town to study, with a nature reserve on the doorstep and next to University, it is the perfect way to de-stress. In addition, even though Aber might not be the biggest town, there is always something to do: get involved in societies, go to the gym, visit the arts centre and its amazing exhibitions, and enjoy the seafront.

This Department of International Politics is one of a kind due to the first class staff whose teaching quality is excellent, due to its surroundings and Aberystwyth's community atmosphere. For me, there is not a better place to study International Politics than this Department and this town.
Nathan Hazlehurst - MA International Politics (Research Training)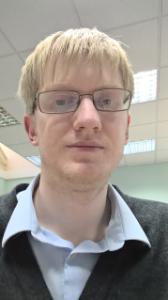 ‌Having already studied at Aberystwyth for my undergraduate, I was delighted when I was offered a place on the MA programme. As I want to pursue a PhD in the future, I chose the research training pathway, as this gave me specific modules on how to conduct research, and the skills I would need to do it effectively.
Because I chose to study the research training path, I had to do modules from outside of the department, which I had not done before. I found this to be incredibly beneficial, as it introduced me to students from other disciplines, and brought new ideas to the forefront that I had not considered previously. Though I found some of the work challenging (due to it being completely different to anything I had studied since GCSE), I enjoyed the step up, and found the research modules delivered by the Graduate School to be of a high standard overall. I also studied some internal research modules, which were delivered fantastically by leading staff.
I was able to select a range of specialist modules which expanded upon my undergraduate studies and challenged my previous knowledge, bringing forward new ideas and new concepts which I had not previously considered. In these modules, you had to choose your own essay topics, with some initial support from lecturers. This ensures you choose topics you are really interested in. The dissertation module, delivered over the course of the year, gave me the chance to fully form my research question, before giving me the support I needed to write the 15,000 word piece over the summer.
As part of my MA study, I had to attend the International Politics Research Seminar lectures. These are lectures given by either lecturers or final year PhD students, and gave me insights into subjects I had never considered, and also gave me an idea of what being a postgraduate research student would be like. I thoroughly enjoyed these lectures, and gained a lot from them.
Alongside my academic work, I was chosen to be one of the Academic Representatives that sat on the Staff Graduate Consultative Committee. I subsequently applied, and was appointed, to be my Institute's Postgraduate Representative, giving a voice to all postgraduate students in Interpol, History, Geography and Psychology. I sat on institute-wide committees, and also on the Students' Union's academic executive committee, looking at academic policy across the university.
Outside of university, I continued with my roles in St John Cymru-Wales and the Air Training Corps. Within St John, I was recognised for the work I had done by being appointed Young Adult of the Year for 2015, representing the organisation at national events. Within the ATC, I became my unit's training officer, and continued to support cadets aged 12-20 with training and welfare.
I can't recommend master's study at Aberystwyth enough. The staff are fantastic and ensure you are fully supported in your studies. The seminars allow you to have a voice and articulate your own arguments, and by picking your own essay topics you are given the chance to really shape your own learning. The skills I gained from my degree have been really useful in my career, and I am due to start a part-time PhD in the near future.
Alex Magee - MA International Politics (Specialist)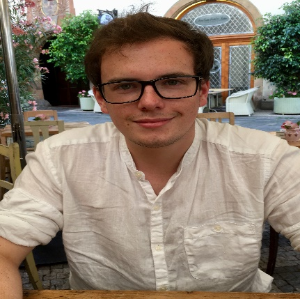 Why did you choose to study International Politics in Aberystwyth?
The International Politics department is world renowned and every week there are talks by famous lecturers from around the world or from lecturers here in Aberystwyth.
How has it been studying International Politics so far?
Great. Every module I've done has been engaging and interesting and really challenged me to explore different areas. The lecturers are all really friendly and supportive. There is a variety of modules which you can choose from so I did some theoretical modules like critical security studies and then did some more historical modules like counterinsurgency and intelligence modules. You can pick and choose around your interests which is great. Seeing what we were studying and it occurring in the real world at the same time was very interesting. I took the module 'Critical Security Studies - Contemporary Theories' which for one seminar involved us looking at the securitisation of an issue (threat). I then went into detail for my essay and researched the securitisation of the coronavirus through the use of speech acts by actors. This was great as it was an up to date issue that I could see becoming securitised day by day as the virus spread and the UK's response to it.
Living in Aberystwyth?
It's great living here, everything is in walking distance or at most 15-minute walk away, there is no need for a car at all. When walking around town or the university you will always see someone you know which I love! A big benefit is in the summer months being able to have a BBQ on the beach and watch the sunset!
Advice for students considering studying International Politics.
If you don't mind reading lots of stuff about a variety of things then you should be alright. My final bit of advice though is don't just focus on the course, Aber has so much more to offer as well, join societies or clubs as they are a great distraction from your academic studies!
Yasmin Pemberton-Brown - MA International Politics (Specialist)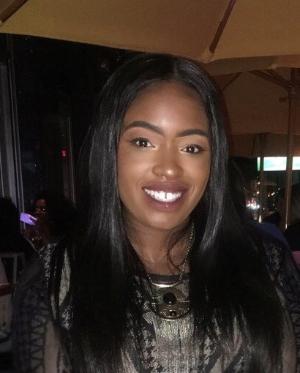 Why did you choose to study International Politics in Aberystwyth?
When I was searching for universities to do my masters, my political science professor in Edmonton, Canada spoke highly about Aberystwyth and its distinguished International Politics department. While researching the department, I was impressed with the number of renowned speakers who were invited to the round tables and other International Politics events. Furthermore, many of the modules that were offered in the master's program were also analysing current affairs, which is of great interest to me.
How has it been studying International Politics so far?
I thoroughly enjoyed studying International Politics at Aberystwyth. The lecturers and support staff within the department were very supportive and easy to talk to. The modules that I chose were engaging and encouraged me to critically examine the contents.
At Aber I was able to choose the modules that had the most interest and relevance to my future goals. These included; Intelligence and Security and Postwar Reconstruction. The elected module titled "The European Union in Crisis" became my favourite area of research, as it covered Europe historically, currently and in the future. Furthermore, I enjoyed the lectures, passionate discussions, and debates regarding Britain's withdrawal from the European Union (BREXIT).
Living in Aberystwyth?
I spent the first half of my year living in the post graduate university accommodation. As a result of the Covid-19 virus, many students were advised to return to their home countries or to study from home, I chose to move into a flat in the town centre. I feel very fortunate to have spent the summer in Aberystwyth surrounded by scenic landscape, with the Irish Sea and the beach within a 5-minute walking distance. Living in the town centre, everything was within a 20-minute walking distance and there was an abundance of places to research and study quietly. As Aber is a small town, there were less distractions which enabled me to focus on my academic work. Furthermore, living in Aber is very affordable compared to many other metropolitan cities in the UK. I highly recommend Aberystwyth for its beautiful rugged and varied coastline, the close-knit community and the feeling of safety at all times.
Advice for students considering studying International Politics.
Your year doing your masters will go by very fast, take advantage of all that Aber has to offer, you won't regret choosing here! The lecturers at the university are very approachable and welcoming, don't hesitate to approach them for extra help and guidance. Also, the university has lots of extracurricular activities for students to partake in, including sports teams and over a 100 different clubs and social societies.
Although you are here to study, my biggest piece of advice would be to take advantage of living in Wales. One of the things that I loved about living in Aber was the free weekend bus service that allowed me to experience different towns and cities across Wales. Also, every second Sunday in town there is a farmers market where you can buy fresh and organically grown produce and support the local economy.
Tina Becker - MA International Politics (Specialist)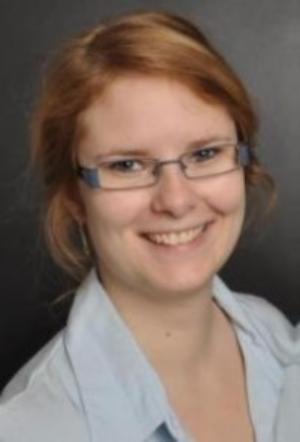 Having completed my undergraduate degree in International Politics I decided to stay on in the Department and study for my Masters. The main reason I chose to do so was that I was just not ready to leave the department, the university nor the town yet! Furthermore, Masters study in Interpol provides more freedom in our research and allows the issues to be discussed in much greater depth and from a range of perspectives. The course is definitely challenging, requiring good time management: balancing preparation work for seminars with assignments and dissertation work, and on top of that the various volunteering I do with the University, St John Ambulance, and Amnesty International. Finally, I choose to stay as the staff are incredibly engaging and understanding and always willing to give us a guiding hand with our work should we need it.
Natalie Speechley - MA International Politics (Specialist)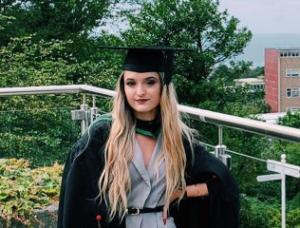 Whenever talking about Aberystwyth, you must first show admiration for the views. Studying at Aberystwyth University offers the privileged to experience a picturesque small town with a lot of personality, one that will capture your heart indefinitely.
I became a student at Aberystwyth University in 2016 and have done both my undergraduate and Master's degrees in the International Politics department. I decided to stay at the university to do my Masters because I couldn't imagine studying anywhere else. The kindness and expediency of the staff in the department cannot be overstated. They try their hardest to push you to achieve what you want and work for, meeting you during office hours and in bespoke meeting times, and answering emails promptly.
Studying in the International Politics department also means you're involved with some of the smartest people in our field. Aberystwyth University was the first International Politics department in the UK (1919) and this shows in the Masters teaching. You are able to explore any thought you have in depth. The department pushes its students to think more deeply about the subjects they wish to tackle, with freedom on how they answer the questions within that. It is a freedom that is a privilege to have in academia.
This year, and perhaps in the coming years, saw new challenges for students. I had to complete my Masters dissertation while under lockdown or COVID restrictions. This was incredibly challenging. However, it was a relief to know that the staff in the department were on my side and supported me throughout. Without the amazing staff in the department, both lecturers and administrative staff, and those in the library and student support, I would not have been able to finish my dissertation to the standard I have.
I will forever be grateful to the department and to the little town, for bettering me as a student of International Politics, and as a person. If you're even thinking about studying your Masters there I urge you that you visit Aber and talk to the staff and you'll see why it's such a special place. Diolch, Aberystwyth.