About Us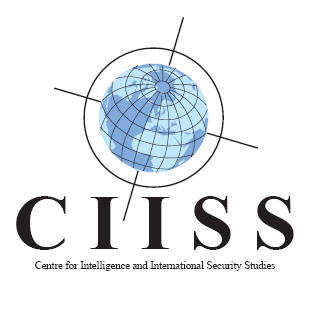 The CIISS is based in the Department of International Politics and was established in 2004 to facilitate and promote the study of intelligence and international security by acting as a nucleus for research in the area. The creation of the centre built upon over a decade of teaching in intelligence studies in the department at the undergraduate and postgraduate level.
The current Director of CIISS is Dr R. Gerald Hughes, who is also UK Review Editor of the journal Intelligence and National Security. The Centre hosted an inaugural seminar in July 2004, led by Michael Herman on the role of intelligence during the Iraq war. In November 2004 CIISS held its inaugural annual lecture, with Sir Stephen Lander, former head of the Security Service (MI5), on 'Public Expectations of Intelligence'. Subsequent annual lectures have been delivered by:
Professor Keith Jeffery (official historian of the MI6, Queen's University)
Sir Michael Quinlan (former MoD)
Sir David Omand (former GCHQ, former Cabinet Office)
Lord Butler of Brockwell (former Cabinet Office)
Dr John Prados (National Security Archives)
Lord Robertson of Port Ellen (former MoD, former NATO)

Lord Hennessy of Nympsfield (Queen Mary, University of London)

Baroness Manningham-Buller (former Director General of the Security Service)

Other speakers in the department have included:
Professor Christopher Andrew (Cambridge University)
Professor Richard Aldrich (Warwick University)
Mr Gordon Barrass (former Foreign Office, former Cabinet Office)
Dr Charles Cogan (former CIA)
Dr Philip Davies (Brunel University)
Professor John Ferris (Calgary University)
Professor Robert Goldberg (University of Utah)
Dr Mike Goodman (King's College London)
Mr Oleg Gordievsky (former KGB)
Professor Eunan O'Halpin (Trinity College Dublin)
Professor Robert Jervis (Columbia University)
Dr Sheila Kerr (University of Salford)
Professor Loch Johnson (University of Georgia)
Ms Claire Smith (former Foreign Office, former Cabinet Office)
Professor Martin Thomas (University of Exeter)
Dr Cees Wiebes (Amsterdam University)
Professor Wesley Wark (University of Toronto)
Dr Neville Wylie (University of Nottingham)
CIISS has organised various conferences, symposia and workshops (see our Past Events). These events have brought together academic and professional intelligence experts from across the world. Conference proceedings have been published as special issues of Intelligence and National Security (19/2, 21/5, 24/1, 27/5) and as Len Scott and Peter Jackson (eds), Understanding Intelligence in the Twenty-first Century: Journeys in Shadows (Routledge, 2004); Len Scott and R. Gerald Hughes (eds), Intelligence, Crises and Security: Prospects and Retrospect's (Routledge, 2008); Len Scott, R. Gerald Hughes and Martin S. Alexander (eds), Intelligence and International Security: New Perspectives and Agendas (Routledge, 2011).