Dr Andrea Warnecke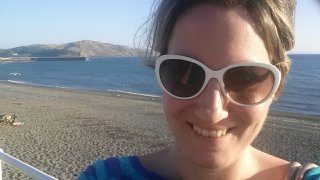 Profile
Andrea Warnecke is a Marie Sklodowska-Curie Fellow at the Department of International Politics. She obtained her PhD in Political and Social Sciences from the European University Institute (EUI), Florence, and holds an M.A. in History from Bochum University.
Andrea has held positions as a Senior Researcher at Bonn International Center for Conversion (BICC), at the Austrian Study Centre for Peace and Conflict Resolution (ASPR), and at the Institute of Oriental and Asian Studies (IOA) at Bonn University. In 2014, she was a visiting researcher at the Asia-Pacific Center for the Responsibility to Protect (University of Queensland). Andrea has acquired and conducted multiple research projects and consultancies on peacebuilding, peace operations, development and conflict resolution, and involuntary migration and diaspora politics. Her current research focuses on the practices and politics of governmental and non-governmental international organisations in crises areas and global governance.
Teaching
Research
Research project: 'The Politics of Legitimacy. Non-partisan Global Governance and Networked INGO Power in the Global Governance of Post-war States.' (POLINGO). This 2 year project is funded under Horizon 2020, the EU Framework Programme for Research and Innovation (Marie Curie Actions).
Office Hours (Student Contact Times)
Publications
Warnecke, A
& Franke, V 2010, '
Sustainable Conflict Transformation: An Analytical Model for Assessing the Contribution of Development Activities to Peacebuilding
',
Journal of Peace Studies
, vol. 15, no. 1, pp. 71-93. <
https://www.jstor.org/stable/41853001
>
Franke, V
& Warnecke, A
2009, '
Building Peace: An inventory of UN Peace Missions since the end of the Cold War
',
International Peacekeeping
, vol. 16, no. 3, pp. 407-436.
https://doi.org/10.1080/13533310903036467
More publications on the Research Portal