Dr Warren Dockter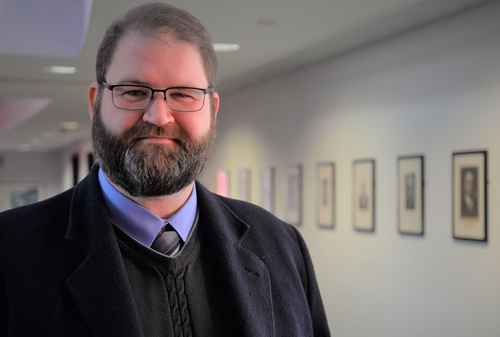 Profile
Warren Dockter is a graduate of the University of Tennessee and gained his PhD at the University of Nottingham in July 2012. He has taught at the University of Exeter and the University of Worcester and was an Archives By-Fellow at Churchill College and Junior Research Fellow at Clare Hall, Cambridge. He joined the department in 2016.
Teaching
Office Hours (Student Contact Times)
Wednesday 2.30-3.30
Thursday 9.30-10.30
Publications
Dockter, W
2019, '
"A friendly Neutral": Churchill and Turkey In the Second World War
',
Journal of Balkan and Near Eastern Studies
.
Dockter, W
2019,
'A Considerable Effect': Winston Churchill and Wilfrid S. Blunt's Legacy
. in JQ Olmstead (ed.),
Britain in the Islamic World.
Britain and the World, Springer Nature.
https://doi.org/10.1007/978-3-030-24509-2
Dockter, W
& Toye, R 2019, '
Who commanded of history? Sir John Colville, Churchillian Networks, and the 'Castlerosse Affair'
',
Journal of Contemporary History
, vol. 54, no. 2, pp. 401-419.
https://doi.org/10.1177/0022009417714316
Dockter, A
2017, '
'A Great Turkish Policy': Winston Churchill, the Ottoman Empire and the Origins of the Dardanelles Campaign
',
History
, vol. 102, no. 349, pp. 68-91.
https://doi.org/10.1111/1468-229X.12328
Dockter, W (ed.)
& Holt, A 2017,
Managing a giant: Jock Colville and Winston Churchill
. in
Private Secretaries to the Prime Minister: Foreign Affairs from Churchill to Thatcher.
1 edn, Routledge Studies in Modern British History, Taylor & Francis, pp. 8-33.
More publications on the Research Portal