Dr Gillian McFadyen
PhD (Aberystwyth University) MSc Postcolonial Politics (Aberystwyth University) MSc International Politics (University of Glasgow) BA(Hons) Social Science (Glasgow Caledonian University)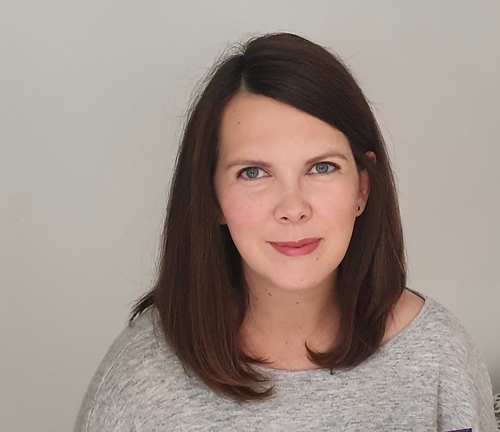 Profile
Gillian joined the Department in August 2016 as a Lecturer in International Politics. She was awarded her PhD from the Department of International Politics, Aberystwyth in September 2014 for her thesis "Colonial Legacies and the Asylum System: Language, Silence and the Portrayal of the Refugee Other".
Gillian teaches in the area of International Politics and Global Development, covering modules on Global Politics, Global Development and Refugee Politics/Simulation.
Teaching
Research
Gillian's research engages with the area of refugee studies. She is particularly interested in refugee law, the British Asylum system, EU asylum process, as well as applying theories such as hospitality, labelling and postcolonialism to the figure of the refugee. She also has a particular interest in memory, trauma, silence and their application to refugee politics. In addition, she has written on the hostile environment, propaganda, bureaucracies of knowledge in humanitarian practices, and has a keen interest in simulation pedagogy for active learning.

As of August 2020, her first book, Refugees in Britain: Practices of Hospitality and Labelling has been published with Edinburgh University Press. The book intertwines theories of hospitality and labelling, and applies them to the British refugee regime, arguing that the British refugee regime has developed towards an externalised humanitarian hospitality. The British practice is geographically projected beyond the territorial confines of the state in order to both control and exclude the refugee. The book also examines counter-discourses by examining local practices of British hospitality and showing acts of solidarity and resistance that challenge the statist logic. The result is a theoretically informed account of the British approach to externalisation and geographical seclusion of refugees, particularly in response to the current Mediterranean Crisis

As of summer 2020, Gillian is now starting work on a new project that examines the history of Detention and Internment in Britain. The project is a historical examination of British detention practices, and will critique the impact of these practices upon the British subject. The subject group will be on prisoners of war, suspected terrorists and asylum seekers, and analyse the various ways in which the other has been positioned geographically within society.
Responsibilities
Since 2016, Gillian has acted as Deputy Director of Graduate Studies, overlooking the MA in International Politics. She also is the Extensions Officer for the Masters programme. As of 2020, Gillian is a member of the University Research Ethics Panel.

Publications
McFadyen, G
2020,
Refugees in Britain: Practices of Hospitality and Labelling
. Edinburgh University Press, Edinburgh.
McFadyen, G
2019,
Documenting the Refugee Crisis: Remembering through Embroidery
. Stitched Voices.
McFadyen, G
2019,
Refugees, Migrants and Propaganda.
in G Rawnsley, Y Ma & K Pothong (eds),
The Edward Elgar Handbook of Political Propaganda.
Edward Elgar Publishing, London.
McFadyen, G
2016, '
The language of labelling and the politics of hostipitality in the British asylum system
',
British Journal of Politics and International Relations
, vol. 18, no. 3, pp. 599-617.
https://doi.org/10.1177/1369148116631281
More publications on the Research Portal