Dr Gillian McFadyen
PhD (Aberystwyth University) MSc Postcolonial Politics (Aberystwyth University) MSc International Politics (University of Glasgow) BA(Hons) Social Science (Glasgow Caledonian University)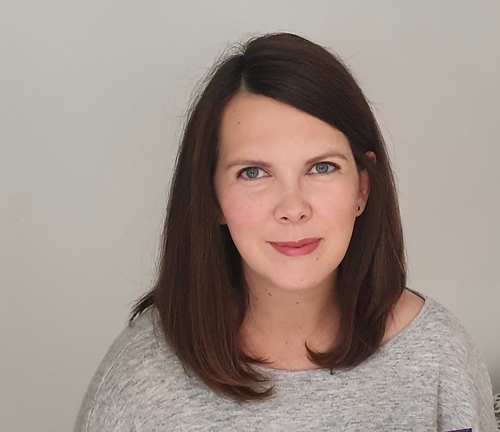 Profile
Gillian joined the Department in August 2016 as a Lecturer in International Politics. She was awarded her PhD from the Department of International Politics, Aberystwyth in September 2014 for her thesis "Colonial Legacies and the Asylum System: Language, Silence and the Portrayal of the Refugee Other".
Gillian teaches in the area of International Politics and Global Development.
Teaching
Module Coordinator
Lecturer
2018-2019 Teaching
International Politics and Global Development
Questions of International Politics
Contemporary Debates in the Social Sciences
MA Dissertation
Research
Gillian's research engages with the theories of postcolonialism, hospitality and labelling, applying these approaches to the figure of the refugee, and has a particularly interest in the practices and policies of the British refugee regime. She is currently in the process of turning her PhD thesis into a monograph, where she is developing and extending the theories of labelling and Jacques Derrida's hospitality to the European "Refugee Crisis", examining the British response to the crisis both within and external to the EU.
Responsibilities
Since 2016, Gillian has acted as Deputy Director of Graduate Studies, overlooking the MA in International Politics. She also is the Extensions Officer for the Masters programme.

As of 2018, Gillian is co-convenor of the Stitched Voices: Political Embroidery Group which brings the art of "craftivism" to the Department of International Politics. The group meets once a month.
Office Hours (Student Contact Times)
Monday 12:30-1:30
Tuesday 09:30-10:30
Publications
Memory, Language and Silence: Barriers to Refuge within the British Asylum System
McFadyen, G.
,
2018
,
In :

Journal of Immigrant and Refugee Studies.
24 p.
The language of labelling and the politics of hostipitality in the British asylum system
McFadyen, G.
,
2016
,
In :

British Journal of Politics and International Relations.
18
,
3
,
p. 599-617
Debating Human Rights, by Daniel P.L. Chong
McFadyen, G.
,
2015
,
In :

International Journal: Canada's Journal of Global Policy Analysis.
70
,
4
,
p. 645-646
2 p.
The Contemporary Refugee: Persecution, Semantics and Universality
McFadyen, G.
,
2012
,
In :

eSharp.
Special Issue: The 1951 UN Refugee Convention- 60 Years On
,
p. 9-35
More publications on the Research Portal