Dr James Vaughan
BA University College London MA University College London PhD University of London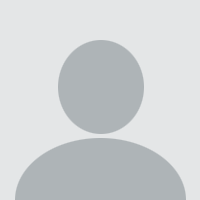 Profile
Dr James Vaughan joined the Department of International Politics from University College London in September 2002 after a period working as a researcher for the BBC's Middle East Correspondent. In 2009/10 and 2011/12, Dr Vaughan was the Department's Director of Undergraduate Studies.
Teaching
Module Coordinator
Blackboard Dept Admin
Lecturer
Coordinator
Tutor
Additional Lecturer
PhD Supervision
The history of Anglo-American relations
The history of propaganda and public diplomacy
The history of the Arab-Israel dispute
The history of Western diplomatic and strategic policy towards the Middle East
The history of party political influence on British overseas policy
Research
Dr Vaughan specialises in the history of British and American diplomatic policy towards the Middle East. His PhD thesis, 'The Anglo-American relationship and propaganda strategies in the Middle East, 1953-1957', was completed in 2001 and he subsequently extended this into a major study of American and British propaganda and public diplomacy in the Arab world during the early Cold War period. His current research focuses upon the changing attitudes and policies of Britain's major political parties towards Zionism, Israel, Palestinian nationalism and the Arab-Israel dispute but he continues to publish on British propaganda policy towards the Arab Middle East and Iran.
Office Hours (Student Contact Times)
Tuesday 10.30-11.30
Friday 10.30-11.30
Publications
Vaughan, J
2014,
'Two Cheers for Democracy': Empire, Cold War and British Propaganda in Egypt, 1945-1955
. in C Tuck & G Kennedy (eds),
British Propaganda and Wars of Empire: Influencing Friend and Foe 1900-2010.
Taylor & Francis.
Vaughan, JR
2013, '
'An ill keeper of promise'? Britain, Israel and the shadow of Palestine
'
Orient
, vol. 54, no. 2, pp. 57-62.
Vaughan, JR
2010,
The United States and the Limits of Cultural Diplomacy in the Arab Middle East, 1945-1957
. in J Gienow-Hecht & MC Donfried (eds),
Searching for a Cultural Diplomacy.
Berghahn Books, pp. 162-185.
More publications on the Research Portal