Prof Ken Booth
MA Prifysgol Cymru, Aberystwyth PhD Prifysgol Cymru, Aberystwyth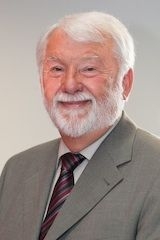 Profile
Former E.H. Carr Professor and Head of Department. Former Chair and President of the British International Studies Association, and present Vice-President. Visiting positions at the US Naval War College, Dalhousie University (Canada), Cambridge University, University of Southern California, Antwerp University. Fellowships: FBA, AcSS, FRSA. Current editor of International Relations, previously on the editorial team of the _Review of International Studies. _International Editorial Board member of seven journals. Papers and addresses given in nearly 30 countries. Twice served on the HEFC RAE panel for Politics and International Studies. Recipient of the Susan Strange Award from the International Studies Association, Montreal, 2004.
Research
Main research areas in the past (until the mid-1980s): strategic studies with special reference to nuclear weapons, disarmament and arms control, naval strategy, and security in Europe. Main research areas since the mid-1980s: the theory and practice of security, international relations theory, human rights, nuclear disarmament, and security in Africa. Current projects include: realism and critical theory, an intellectual biography of John Herz, food and water security in Africa, the future of global security.
Publications
Booth, K
2019, '
International Relations: The Story So Far
',
International Relations
, vol. 33, no. 2, pp. 358-390.
10.1177/0047117819851261
Booth, K
2018,
War and the 'Brotherhood of Hooligansim'
. in M Albert & AF Lang Jr. (eds),
The Politics of International Political Theory: Reflections on the Works of Chris Brown.
Springer Nature, pp. 117-140.
Booth, K
& Kurki, M
2017, '
Editors' introduction: Rethinking International Relations – again
',
International Relations
, vol. 31, no. 1, pp. 68-70.
10.1177/0047117817690568
Booth, K
2013, '
Human development in a statist world
',
International Journal of Social Economics
, vol. 40, no. 7, pp. 633-647.
10.1108/IJSE-2012-0177
Booth, K
2011,
International Politics: The Inconvenient Truth
. in K Booth (ed.),
Realism and World Politics.
Taylor & Francis, pp. 325-343.
More publications on the Research Portal