Dr Lucy Taylor
BA University of London (Queen Mary), MPhil Glasgow University, PhD Manchester University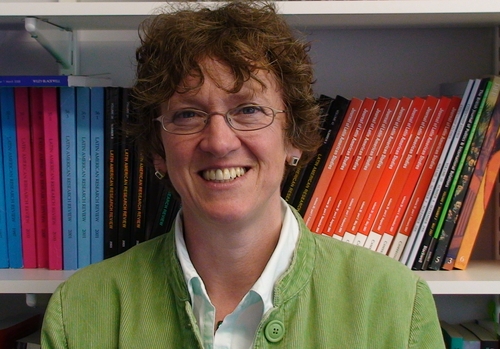 Senior Lecturer in Latin American Studies
Contact Details
Profile
Lucy is a Latin Americanist (Argentina specialist) working on questions of colonialism and citizenship in Welsh Patagonia. She is very active in Latin American studies in the UK. She is a co-editor of the prestigious Bulletin of Latin American Research and is a member of the British Academy Latin American and Caribbean Panel and was President (2011-13) of the Society for Latin American Studies, the largest academic society for Latin Americanists in Europe. Lucy speaks English, Spanish and Welsh.
Teaching
Module Coordinator
Lecturer
Tutor
PhD Supervision
Latin America (especially Argentina and Chile)
Knowledge and disciplines
Indigenous politics
Social Movements
Research
Lucy's current research explores critical approaches to citizenship. She works with decolonial and settler colonial theory, applying these insights to lived experiences in Welsh Patagonia, Argentina and Wales. Her archive-based research asks critical questions of the mythologies that surround the Welsh in Patagonia to explore theoretical insights. These include: the colonial tensions of settler-indigenous 'friendship' Welsh Patagonia in global perspective; moral capital, righteousness and political power. Lucy is applying insights from Latin American to disrupt yet enrich the expanding theoretical area of settler colonial studies. With Geraldine Lublin (Swansea), she ran a workshop on this theme in June 2017 and is organising a Special Issue on Latin America for the field-leading journal Settler Colonial Studies, as well as hosting panels at SLAS and LASA in 2018. She is also active in Aberystwyth's multidisciplinary Centre for Welsh Politics and Society. See http://cwps.aber.ac.uk/
Office Hours (Student Contact Times)
Monday 1.30-2.30
Thursday 11.30-12.30
Publications
Welsh–Indigenous Relationships in Nineteenth Century Patagonia: 'Friendship' and the Coloniality of Power
Taylor, L.
2017
In :

Journal of Latin American Studies.
49
,
1
,
p. 143-168
25 p.
, 6
Decolonizing citizenship: Reflections on the coloniality of power in Argentina
Taylor, L.
2013
In :

Citizenship Studies.
17
,
5
,
p. 596-610
Is democracy a good idea?
Taylor, L.
2013
Global Politics: A New Introduction.
Edkins, J. & Zehfuss, M. (eds.).
2nd ed.
Abingdon:
Taylor & Francis
,
p. 289-313
25 p.
Decolonizing International Relations: Perspectives from Latin America
Taylor, L. F. A.
2012
In :

International Studies Review.
14
,
3
,
p. 386-400
15 p.
Race and Coloniality in Argentina: The Invisibility of Colour
Taylor, L.
2012
Rethinking the Modern: Colonialism, Empire, and Slavery.
British Sociological Association
Re-founding Representation: Wider, Broader, Closer, Deeper
Taylor, L. F. A.
2010
In :

Political Studies Review.
8
,
2
,
p. 169-179
11 p.
Citizenship and Political Culture: The Political Agent and the natural Hierarchy
Taylor, L.
2005
Citizenship, Political Culture and State Transformation in Latin America.
Calderón Mólgora, M. A., Assies, . W. & Salman, T. (eds.). Amsterdam:
Dutch University Press
,
p. 241-260
20 p.
The Messiness of Everyday Life: Exploring Key Themes in Latin American Citizenship Studies Introduction
Taylor, L.
& Wilson, F.
2004
In :

Bulletin of Latin American Research.
23
,
2
,
p. 154-164
Client-ship and Citizenship in Latin America
Taylor, L.
2004
In :

Bulletin of Latin American Research.
23
,
2
,
p. 213-227
15 p.
Ciudadana y Cultura Politica: El agente politico y la jerarquia natural
Taylor, L.
2002
Ciudadanía, cultura política y reforma del Estado en América Latina.
Calderón Mólgora, M. A., Assies, W. & Salman, T. (eds.). Zamora:
El Colegio de Michoacán, A.C.
,
p. 335-353
19 p.
Textbook citizens: Education for democracy and political culture in el Salvador
Taylor, L.
1999
In :

Democratization.
6
,
3
,
p. 62-83
Market Forces and Moral Imperatives: The professionalization of social activism in Latin America
Taylor, L.
1999
Democracy without Borders: Transationalization and conditionality in new democracies.
Grugel, J. (ed.).
Taylor & Francis
,
p. 138-156
19 p.
(Studies in European Political Science)
Globalization and Civil Society—Continuities, Ambiguities, and Realities in Latin America
Taylor, L.
1999
In :

Indiana Journal of Global Legal Studies.
7
,
1
,
p. 269-295
27 p.
The Citizen, Her Sovereignty and Democratization: Lessons from Chile
Taylor, L.
1997
Reclaiming Sovereignty.
Brace, L. & Hoffman, J. (eds.). London:
Octopus Publishing Group
,
p. 155-170
16 p.
Still in the Ghetto: challenging the regional in Latin American Politics
Taylor, L.
1995
The State of the Academy: New Reflections on Political Studies.
Lekhi, R. (ed.).
NetworkPress
,
p. 135-143
19 p.