Dr Lucy Taylor
BA University of London (Queen Mary), MPhil Glasgow University, PhD Manchester University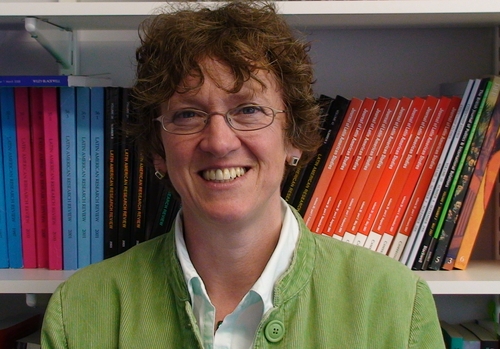 Profile
Lucy is a Latin Americanist (Argentina specialist) working on questions of colonialism and citizenship in Welsh Patagonia. She is very active in Latin American studies in the UK. She is a co-editor of the prestigious Bulletin of Latin American Research and is a member of the British Academy Latin American and Caribbean Panel and was President (2011-13) of the Society for Latin American Studies, the largest academic society for Latin Americanists in Europe. Lucy speaks English, Spanish and Welsh.
Teaching
Module Coordinator
Coordinator
Lecturer
Blackboard Dept Admin
Tutor
PhD Supervision
Latin America (especially Argentina and Chile)
Knowledge and disciplines
Indigenous politics
Social Movements
Research
Lucy's current research explores critical approaches to citizenship. She works with decolonial and settler colonial theory, applying these insights to lived experiences in Welsh Patagonia, Argentina and Wales. Her archive-based research asks critical questions of the mythologies that surround the Welsh in Patagonia to explore theoretical insights. These include: the colonial tensions of settler-indigenous 'friendship' Welsh Patagonia in global perspective; moral capital, righteousness and political power. Lucy is applying insights from Latin American to disrupt yet enrich the expanding theoretical area of settler colonial studies. With Geraldine Lublin (Swansea), she ran a workshop on this theme in June 2017 and is organising a Special Issue on Latin America for the field-leading journal Settler Colonial Studies, as well as hosting panels at SLAS and LASA in 2018. She is also active in Aberystwyth's multidisciplinary Centre for Welsh Politics and Society. See http://cwps.aber.ac.uk/
Office Hours (Student Contact Times)
Tuesday
Wednesday 11.30-12.30
Thursday
Friday 11.30-12.30
Publications
Taylor, L
2018, '
Global Perspectives on Welsh Patagonia: the complexities of being both colonizer and colonized
',
Journal of Global History
, vol. 13, no. 3, pp. 446-468.
https://doi.org/10.1017/S1740022818000232
Taylor, L
2017, '
Welsh–Indigenous Relationships in Nineteenth Century Patagonia: 'Friendship' and the Coloniality of Power
',
Journal of Latin American Studies
, vol. 49, no. 1, 6, pp. 143-168.
https://doi.org/10.1017/S0022216X16000353
Taylor, L
2013,
Is democracy a good idea?
in J Edkins & M Zehfuss (eds),
Global Politics: A New Introduction.
2nd edn, Taylor & Francis, Abingdon, pp. 289-313.
More publications on the Research Portal