Prof Mustapha Pasha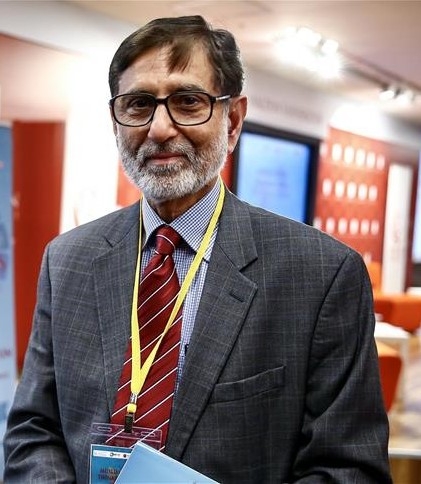 Profile
Mustapha Kamal Pasha took up the chair in International Politics at Aberystwyth University in 2013, having been Sixth Century Chair and Head of International Relations at the University of Aberdeen since January 2006 and taught previously at the School of International Service, American University in Washington, DC. Mustapha served as Vice President of the International Studies Association in 2012-2013. His work is broadly located within Post-Western IR and draws from varied genealogies, notably decolonial thought, postcolonialism, poststructuralism, critical theory, and classical political economy (influenced by Hegel, Marx, Gramsci, and Subaltern Studies). His most recent book, International Relations and Islam: Fractured Worlds (Routledge) will be published in May 2017.
Teaching
Module Coordinator
Coordinator
Tutor
Lecturer
Publications
Pasha, M
2018,
Beyond the "Religious Turn": International Relations as Political Theology
. in A Gofas, I Hamati-Ataya & N Onuf (eds),
The Sage Handbook of the History, Philosophy and Sociology of International Relations.
SAGE Publishing, New York, pp. 106-121.
Pasha, M
2018,
Ibn Khaldun and the Wealth of Nations
. in B Steele & E Heinze (eds),
Routledge Handbook of Ethics and International Relations.
, 37, Taylor & Francis, London and New York, pp. 554-564.
Pasha, M
2018, '
Political Theology and Sovereignty: Sayyid Qutb in Our Times
',
Journal of International Relations and Development
, vol. 274, pp. 171-180.
Pasha, M
2017,
Decolonizing the Anarchical Society
. in H Suganami, M Carr & A Humphreys (eds),
The Anarchical Society at 40: Contemporary Challenges and Prospects.
, 6, Oxford University Press, Oxford, pp. 92-110.
More publications on the Research Portal