Prof Milja Kurki
BA University of Hull; MscEcon University of Wales, Aberystwyth; PhD University of Wales, Aberystwyth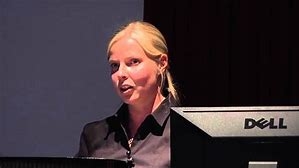 Profile
I'm interested in how we think about the world and the differences in how we see and 'read' what is going on around us. I've explored questions around how we analyse 'causes' (of wars, development) in international politics and also the contested nature of democracy and how this affects the attempts to promote democracy.
Since 2015 I've worked on a cross-disciplinary project on cosmological imagination in the study and practice of international relations. This has involved exploration of questions around scientific cosmology, post-humanism and decolonisation of knowledge.
I'm Co-director of the Planetary Challenges and Politics Centre at Aberystwyth University's Department of International Politics.
Between 2008 and 2012 I acted as the Principal Investigator of a major research project 'Political Economies of Democratisation' funded by the European Research Council.
Research
My research is focused on theoretical and conceptual study of international politics but I'm is also interested in exploration of the policy implications of conceptual issues. My PhD was focused on the analysis of the meaning of causality in IR scholarship. I then led a European Research Council project on the conceptual foundations of democracy promotion practices between 2008 and 2012, a project which involved extensive policy engagement.
Currently, I'm working on an open-ended research agenda on planetary and multispecies politics, a project with important implications for how we tackle climate change politics and environmental harms. I'm also interested in the ways in which our cosmological assumptions structure how we approach international relations and what would happen to ways in which we can do politics if we rethink cosmological framings.
Office Hours (Student Contact Times)
Monday 12.30-13.30
Tuesday 14.30-15.30
Publications
Cerkez, T
, Finnis, J
, Kurki, M
, Miles, H
& Thurgate, JJ
2023,
Reflections on Imagination of Future and AI
. in
Handbook of knowledge and expertise in international politics.
Oxford University Press.
Kurki, M
2022, '
Relational Revolution and Relationality in IR: New Conversations
',
Review of International Studies
, vol. 48, no. 5, pp. 821-836.
10.1017/S0260210521000127
Kurki, M
2022,
Relationality, Post-Newtonian International Relations, and Worldviews
. in PJ Katzenstein (ed.),
Uncertainty and Its Discontents: Worldviews in World Politics.
Cambridge Studies in International Relations, Cambridge University Press, pp. 97-123.
Kurki, M
2022, '
Traversing webs: Reflections on relational theory and International Relations
',
New Perspectives
, vol. 30, no. 2, pp. 189-197.
10.1177/2336825X221089191
Kurki, M
& Rosenberg, J (eds) 2021,
Multiplicity: A New Common Ground for International Relations?
Taylor & Francis.
More publications on the Research Portal