Prof Milja Kurki
BA University of Hull; MscEcon University of Wales, Aberystwyth; PhD University of Wales, Aberystwyth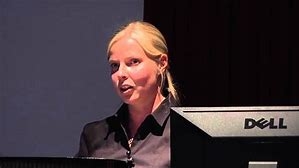 Profile
Milja Kurki joined the department in September 2006 from the University of Exeter. Her areas of interest are international relations theory, philosophy of science, democracy and democracy promotion, critical theory and more recently scientific cosmology, social-natural science nexus and posthumanism. Between 2008 and 2012 she acted as the Principal Investigator of a major research project 'Political Economies of Democratisation' funded by the European Research Council. She is a co-editor of the journal International Relations, Director of the Planetary Challenges and Politics Centre and the Director of Research in the Department of International Politics.
Teaching
Research
Milja Kurki's research is focused on theoretical and conceptual study of international politics but she is also interested in exploration of the policy implications of conceptual issues. Her PhD was focused on the analysis of the meaning of causality in IR scholarship. She then led a major ERC project on the conceptual foundations of democracy promotion practices between 2008 and 2012, a project which involved extensive policy engagement. Currently, she works in two areas: 1. interrogation of the 'knowledge practices' of development donors and global governance actors and the political implications of how they seek to 'know'; and 2. research at the intersection of natural and social sciences on cosmology and international relations.
Office Hours (Student Contact Times)
Tuesday 15.30-16.30
Friday 14.30-15.30
Publications
Kurki, M
2019, '
Multiplicity expanded: IR theories, multiplicity and the potential of trans-disciplinary dialogue
'
Globalizations
.
Kurki, M
2019,
Relating to relational worlds: Critical theory, relational thought and relational cosmology
. in J Edkins (ed.),
Routledge Handbook of Critical International Relations.
1st edn, Taylor & Francis.
Kurki, M
2018,
The Contested Ethics of Democracy Promotion
. in
The Oxford Handbook of International Political Theory.
Oxford University Press, pp. 427-439.
Kurki, M
2017, '
Causality, Democracy Support, and the Cult of the Factish Gods
'
Journal of International Relations and Development
, vol. 20, no. 4, pp. 760-781.
https://doi.org/10.1057/jird.2016.12
More publications on the Research Portal