Prof Milja Kurki
BA University of Hull; MscEcon University of Wales, Aberystwyth; PhD University of Wales, Aberystwyth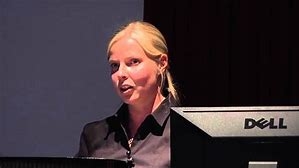 Profile
I'm interested in how we think about the world and the differences in how we see and 'read' what is going on around us. I've explored questions around how we analyse 'causes' (of wars, development) in international politics and also the contested nature of democracy and how this affects the attempts to promote democracy. Since 2015 I've worked on an exciting inter-disciplinary project on cosmological imagination in the study and practice of international relations. This has involved asking important questions around scientific cosmology, post-humanism and decolonisation of knowledge.
I'm a co-editor of the journal International Relations, Director of the Planetary Challenges and Politics Centre at Aberystwyth and the Director of Research in the Department of International Politics. Between 2008 and 2012 I acted as the Principal Investigator of a major research project 'Political Economies of Democratisation' funded by the European Research Council.
Teaching
Research
My research is focused on theoretical and conceptual study of international politics but I'm is also interested in exploration of the policy implications of conceptual issues. My PhD was focused on the analysis of the meaning of causality in IR scholarship. I then led a major European Research Council project on the conceptual foundations of democracy promotion practices between 2008 and 2012, a project which involved extensive policy engagement. Currently, I'm working on a research agenda developed at the intersection of natural and social sciences: I'm interested in the ways in which our cosmological assumptions structure how we approach international relations and what would happen to ways in which we can do politics if we rethink cosmological framings. These questions are of crucial importance in how we tackle 21st century global challenges, not least for how we approach the question of climate change.
Responsibilities
Office Hours (Student Contact Times)
Monday 11.30-12.30
Thursday 14.30-15.30
Publications
Efstathopoulos, C
, Kurki, M
& Shepherd, A
2020, '
Facing human interconnections: Thinking International Relations into the future
',
International Relations
, vol. 34, no. 3, pp. 267-289.
https://doi.org/10.1177/0047117820948587
Dunne, T
, Kurki, M
& Smith, S (eds) 2020,
International Relations Theories: Discipline and Diversity
. Oxford University Press.
More publications on the Research Portal