Tiewtiwa Tanalekhapat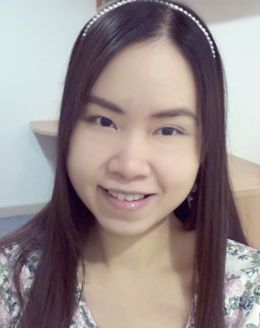 Profile
BA British and American Studies, Thammasat University, Thailand
MA International Relations, Thammasat University, Thailand
General Research Interests
Democratisation
Global civil society
Internet-based mobilisation
Constructivism
Publications and Conference Papers
Tanalekhapat, Tiewtiwa. "Trends and Developments of Global Civil Society in the 21st Century: Case Studies of Social Forum and Internet-Based Mobilization." Paper presented at the ASEAN Plus Three Graduate Research Congress, Chiang Mai, Thailand, March 1-2, 2012.
Tanalekhapat, Tiewtiwa. "Trade and Investment Possibilities in Tourism, Savannakhet, LAO PDR." DVIFA Journal. Vol.1, No.1 (May, 2011):18-21.
Research
Thesis
The thesis, entitled"The Role of (Global) Civil Society and the Internet in Democratisation in Southeast Asia", examines the impact of the Internet technology on the role of civil society and global civil society in democratisation. It aims to explore the possible linkages among the literature of (global) civil society, the Internet, and democratisation studies in order to provide a better understanding of democratisation in Southeast Asia. This thesis will build on constructivist interpretations of three key explanatory factors associated with democratisation, which are (1) domestic factors, (2) international factors, and (3) the Internet.