Prof Ken Walters
MSc PhD DSc (Wales) FRS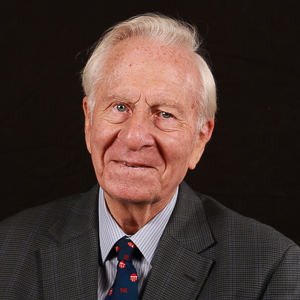 Distinguished Emeritus Professor
Contact Details
Profile
Ken Walters was educated at the University of Wales, Swansea, where he graduated with 1st class honours in Applied Mathematics in 1956. He was awarded the M Sc degree in 1957 for research into Atmospheric Diffusion and the PhD degree in 1959 for research into Rheology. His supervisor was the late Professor J G Oldroyd. Professor Walters was awarded a D Sc degree by the University of Wales in 1985.
After a year researching and lecturing in the USA, Ken Walters returned to Wales at Aberystwyth University. He was promoted to Senior Lecturer in 1965, Reader in 1970 and was made Professor in 1973. He is currently a Distinguished Research Professor in the Institute of Mathematics, Physics and Computer Science.
Professor Walters was elected a Fellow of the Royal Society in 1991, and, in 1995, he was elected a Foreign Associate of the National Academy of Engineering of the United States. He was awarded an Honorary Doctorate by the Université Joseph Fourier, Grenoble, France, in 1998, by Strathclyde University, Scotland, in 2011, and by Aberystwyth University in 2016. In 2009, Professor Walters accepted an invitation to become a Founding Fellow of the Learned Society of Wales. From 2010 - 2015, Professor Walters was a member of the Science Advisory Council for Wales (SACW)
Between 1974-76, Professor Walters was President of the British Society of Rheology and received a Gold Medal from the Society in 1984. From 1996-2000, he was the (first) President of the European Society of Rheology, and, between 2000-2004, he was Chairman of the International Committee on Rheology. In 2002, Professor Walters received the Weissenberg Award from the European Society of Rheology.
In 2014, Professor Walters was elected as a Member of the International Academy of Engineering.
Professor Walters has written 5 books and over 150 research papers. He was Executive Editor of the Journal of Non-Newtonian Fluid Mechanics from its launch in 1976 until the publication of Vol. 100 in 2002.
Research Groups
Publications