Dr Andrea Hammel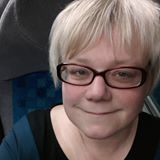 Teaching
Research
Literature and history of German-speaking refugees

Autobiographies and memoirs
The Kindertransport
Issues of translation
German-Jewish literature and culture
Women's writing.
Dr Hammel is Committee Member of the Research Centre for German and Austrian Exile Studies, IGRS, University of London; member of the Editorial Board of the Yearbook of the Centre for German and Austrian Exile Studies (Rodopi); Co-director of the AHRC Network 'Holocaust Writing and Translation'; holder of a British Academy Small Grant to facilitate research on the Kindertransport.
Publications
Hammel, A
2021,
'I Remember Their Labels Round Their Necks': Britain and the Kindertransport
. in T Lawson & A Pearce (eds),
The Palgrave Handbook of Britain and the Holocaust.
Springer Nature, pp. 93-111.
Grosz, A
, Homer, S
& Hammel, A
2020,
Adverse Childhood Experiences (ACEs) and the Child Refugees of the 1930s in the UK: History Informing the Future
. Prifysgol Aberystwyth | Aberystwyth University.
Hammel, A
2019, '
'I believe that my experience began in the womb and was later absorbed through my mother's milk': Second Generation Trauma Narratives
',
German Life and Letters
, vol. 72, no. 4, pp. 556-569.
https://doi.org/10.1111/glal.12249
Hammel, A
2018, '
Negotiating the 'I' and the 'We': Aspects of Modernism in the Exile Novels of Anna Gmeyner and Martina Wied
',
Leo Baeck Yearbook
, vol. 63, no. 1, pp. 135-154.
https://doi.org/10.1093/leobaeck/yby013
More publications on the Research Portal