Dr Geert De Wilde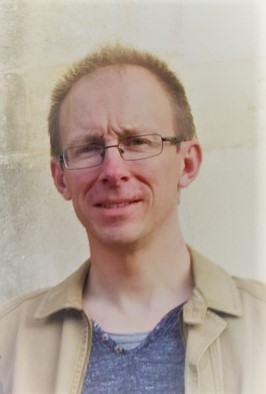 Senior Researcher and Principal Investigator, Anglo-Norman Dictionary
Contact Details
Profile
Dr. De Wilde studied at the Katholieke Universiteit Leuven and the University of Leeds. He was awarded a PhD in 2002 for research on "The stanza form of the Vernon/Simeon lyrics, and its relation to earlier Middle English, Anglo-Norman and continental French models". After a Research Fellowship with the Brotherton Library's Digitised Medieval Palaeography Project, he joined the AND editorial team in 2003, where, in addition to the central task of revising entries from F onwards, he has been closely involved in developing the editorial policies and organisation of the AND, while promoting awareness within and beyond academic circles of the importance of Anglo-Norman. He became senior researcher and project leader of the Anglo-Norman Dictionary in 2016. He has published a translation of a Brut Chronicle, and is currently collaborating with Heather Pagan on an edition of Nicholas Trevet's Anglo-Norman Chronicle.
Publications
L'édition de texte et l'Anglo-Norman Dictionary
De Wilde, G.
&
Pagan, H.
,
2016
,
Quelle philologie pour quelle lexicographie? : Actes de la section 17 du XXVIIème Congrès International de Linguistique et de Philologie Romanes.
Dörr, S. & Greub, Y. (eds.). Heidelberg:
Universitätsverlag Winter
,
Vol. 197
.
p. 107
16 p.
(Studia Romanica; vol. 197).
Word of the Month: Anglo-Norman Words
Pagan, H.
&
De Wilde, G.
,
2015
Anglo-Norman Dictionary, Revised Edition, N-Q
Pagan, H.
,
De Wilde, G.
&
Trotter, D.
,
2015
The Anglo-Norman Prose Chronicle of Early British Kings or the Abbreviated Prose Brut: Text and Translation
De Wilde, G.
&
Pagan, H.
,
2015
,
The Medieval Chronicle X.
Afanasyev, I., Dresvina, J. & Kooper, E. S. (eds.). Leiden:
Brill
,
Vol. 10
.
p. 225-319
Re-visiting the Textual Parallels and Date of Thomas of Kent's Alexander and Jordan Fantosme's Chronicle
De Wilde, G.
,
2014
,
In :

Medium Aevum.
83
,
1
,
p. 76-92
16 p.
More publications on the Research Portal