Dr Harry Heuser
BA (CUNY) MA (CUNY) PhD (CUNY)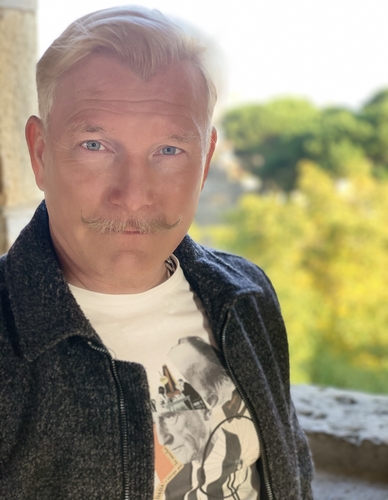 Senior Lecturer
Contact Details
Profile
Harry Heuser (BA, MA, PhD) is an educator, writer and exhibition curator. Born in Germany, he studied and taught (English, German, Humanities) in New York City (Lehman College, Hunter College, CUNY Graduate Center). He currently lives in Aberystwyth.
Research
Twentieth-century Western Art and Visual Culture
Twentieth-century British printmaking
Contemporary art
Romanticism (British, German and US American)
Gothic/Neo-gothic
Collecting, curating and curatorial practices
Adaptation, intermediality and translative practices
Interdisciplinary and transdisciplinary practices
Theory (art and literature): Queer Theory and Reception Aesthetics
US American radio culture (1920s - 1960s)
Responsibilities
Lecturer in Art History
Director of Research
Equality Champion
Departmental Library Representative
Office Hours (Student Contact Times)
Publications
Heuser, H
2021,
A Forefront in the Aftermath? Recorded Sound and the State of Audio Play on Post-'Golden Age' US Network Radio
. in I Arteel, L Bernaerts, S Bluijs & P Verhulst (eds),
Tuning in to the Neo-avant-garde: Experimental Radio Plays in the Postwar Period.
Manchester University Press.
Pritchard, C
& Heuser, H
2021,
Difference Reconciled: Ceri Pritchard's Paradoxes
..
Heuser, H
,
Inconvenient Objects: Curating Works from the School of Art Collection
, 2021, Exhibition.
Heuser, H
2021,
"There ain't no sense to nothin'": Serial Storytelling, Radio-Consciousness and the Gothic of Audition
. in L Bernaerts & J Mildorf (eds),
Audionarratology: Lessons from Audio Drama.
Ohio University Press.
Heuser, H
,
Seeing Red: Works from the School of Art Collection
, 2020, Exhibition.
More publications on the Research Portal