'Cosmic Imagery: the influence of pictures in science'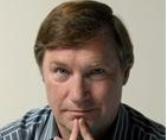 Professor John Barrow
Gregynog Lecture, 7 p.m. Tuesday 8th February 2011

'Cosmic Imagery: the influence of pictures in science'

This year's Gregynog Lecture will be delivered y Professor John Barrow FRS, Professor of Mathematical Sciences at the University of Cambridge, at 7 p.m. on Tuesday the 8th of February 2011 at the Main Hall of the Department of International Politics.

Professor Barrow's research interests include mathematical physics, with special interest in cosmology, gravitation, astrophysics and associated applied mathematics. He is also the current Gresham Professor of Geometry at Gresham College in London.
Professor Barrow is also the Director of the Millennium Mathematics Project which aims to improve the understanding and appreciation of mathematics and its applications amongst young people and the general public. In recognition of its work, the Project received the Queen's Anniversary Prize for Educational Achievement in 2005. Additionally, his work has been recognised by many awards and prizes including the Royal Society's Faraday Prize in 2008, the Kelvin Medal of the Institute of Physics in 2009 and the 2006 Templeton Prize.
He is the author of over 450 scientific articles and 20 books, translated in 28 languages, exploring the wider historical, philosophical and cultural ramifications of developments in mathematics, physics and astronomy. Professor Barrow has also delivered lectures in a number of high profile locations including 10 Downing Street, Windsor Castle, the Vatican Palace and the Venice Film festival. He is also the author of the (Italian language) drama 'Infinities', directed by Luca Ronconi, which won the Italian Premi Ubu award for the best play in the Italian theatre in 2002.

AU3411