Super-computing network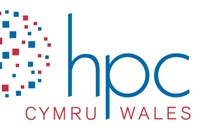 Scientists at Aberystwyth University have welcomed the announcement that global technology giant Fujitsu is to partner with Welsh universities to create a unique £40 million world-class super-computing network, a research and innovation institute and a skills academy.
The announcement was made today, Tuesday 22 March 2011, in Cardiff by Ieuan Wyn Jones, Deputy First Minister and Minister for the Economy and Transport.
Aberystwyth is one of six universities that form part of High Performance Computing Wales (HPC Wales), a development that will provide Wales with the most advanced and evolving computing technology available.
The main computer hubs for HPC Wales will be in Cardiff and Swansea/Pembroke, linked to spokes at Swansea, Aberystwyth, Bangor and the University of Glamorgan, with further links to University of Wales Alliance Universities and business innovation centres throughout Wales.
The contract will be worth £15m over four years to Fujitsu who will provide infrastructure and services. Work on the project will commence immediately and will include support from partners that include household names such as Microsoft and Intel. The aim is for HPC Wales to be fully operational before the end of this year.
Describing it as a major investment in the future of Wales, Ieuan Wyn Jones said:
"HPC Wales will provide crucial support for key industry sectors as well as stimulate the growth of ICT and other industries. It supports our Economic Renewal programme, giving businesses real competitive edge, encouraging higher value-added industry and making Wales an attractive location for high value investment."
Professor Noel Lloyd, Vice Chancellor of Aberystwyth University and interim Chair of HPC Wales said: "This is an excellent example of higher education institutions in Wales collaborating to achieve a common goal. This project would not have been possible without the commitment of many people working both within higher education and the Welsh Assembly Government. The teamwork and cooperation has been outstanding and an excellent indicator for the future".
Professor Richard Lucas heads the Earth Observation Unit at the University's Institute of Geography and Earth Sciences and works closely with Aberystwyth-based company Environment Systems Ltd who provide leading edge consultancy and services in geographic and environmental information. They will be amongst the beneficiaries of the new network.
"Many of the datasets exploited in our research are large", he said. "Data from the spaceborne optical and radar sensors that we use are available over entire countries (e.g. Australia, Chile) and continue to be acquired on a regular basis. These time-series datasets offer unique insights into the past and present state of landscapes and can allow us to understand, model and predict changes that might occur in the future."
"The size and processing costs of these data are enormous. HPC will allow us to fully exploit existing and newly collected data and give us greater confidence in taking on larger projects that will benefit a wide range of users."
"With the provision of HPC, we have a far greater capacity to process and analyse these data to address issues relating particularly to human impacts on landscapes and changes associated with climatic variation."