J B Willans Lecture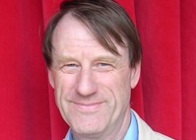 Professor Timothy Ingold.
Professor Timothy Ingold, Chair in Social Anthropology, in the Department of Anthropology, at the University of Aberdeen, will present the J B Willans Public Lecture on the 13th of February, 2012, in the Arts Centre Cinema.
The title of the lecture will be: 'Catching dreams and making do: the imagination of real life.'
Professor Ingold will explore the relation, in human life, between designs of the imagination and working with materials, arguing that this relationship needs to be reconfigured if we are to find more sustainable ways to live.
Time: 6p.m.
Date: February 13
Venue: Arts Centre Cinema
AU2912