Confronting rural crime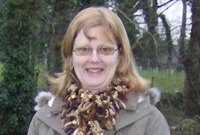 Dr Jane Jones, a lecturer in Criminology at the Department of Law and Criminology at the University, will give farmers on Ynys Môn the chance of discussing their experiences of rural crime on the island.
Funded by the University Research Fund at Aberystwyth University, this study will explore the crime risk that farms face in their everyday business operations on Ynys Môn, in collaboration with Dr Tim Holmes from Bangor University.
Over the next few days, 132 farmers will receive an initial questionnaire which will be followed-up by more in-depth interviews with a sample of willing participants.
Dr Jane Jones explains, "We have found from previous research that farm crime is under reported as farmers do not always realise immediately that they have been the victim of a crime such as theft. We hope that this research will give farmers a voice in shaping the way that rural crime is perceived and tackled".
"We will write a report for local policy-makers to ensure that the farmers' views about local priorities and problems are taken into account. The aim is to expand this study across Wales in the future."
This survey follows a small study carried out by Dr Jane Jones in 2008 on Ynys Môn with input from local agencies and organisations. Farmer complacency to crime was seen as a major issue and the study also played a part in the introduction of a Farmwatch scheme on Ynys Môn.
AU6312