Postdramatic Theatre in Transition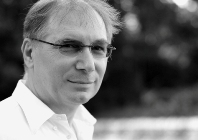 Aberystwyth University's Department of Theatre, Film and Television Studies will welcome Professor Hans-Thies Lehmann, one the most distinguished international theatre scholars, tomorrow Friday 4 May.

His groundbreaking concept of 'postdramatic theatre' has made a significant contribution to the study of contemporary theatre and performance practice. His book, also called Postdramatic Theatre, has been translated into 18 languages.
In his lecture, Professor Lehmann will track changes and developments in the postdramatic theatre landscape since his influential book first appeared in German in 1999.
A major focus of his talk will also be on the role of the spectator in contemporary theatre in reference to recent works by Nicolas Stemann, Laurent Chétouane, René Pollesch, Falk Richter, And Company, She She Pop and others.
Throughout his career, Professor Lehmann has been involved in theatre practice, working as a dramaturg (a literary adviser on the staff of a theatre) for directors such as Peter Palitzsch, Jossi Wieler, Christof Nel and Theodoros Terzopoulos.
Titled 'Postdramatic Theatre in Transition', the talk will take place at the Foundry Studio, Parry-Williams Building, on the University campus at 5pm on Friday 4 May, and is open to the public.
Professor Lehmann is an Honorary Professor at Aberystwyth University.
AU13212