Five new senior appointments
The University is announcing five new academic Heads of Department appointments who will serve to further bolster the University's reputation for teaching and research excellence. Professor Steven McGuire will lead the School of Management and Business; Professor Chris Thomas, Geography and Earth Sciences and Dr Elisabeth Salter, English and Creative Writing. Dr Jenny Mathers, who was Acting Head of the Department of International Politics has been confirmed in the post, whilst Professor David Trotter, has been appointed for a further term as Head of European Languages.
Vice-Chancellor, Professor April McMahon said:
"I would like to congratulate each of our new Heads of Department and wish them every success in their new role. I am sure each will make a significant contribution to the further development of their respective departments. It is excellent to find such high-calibre colleagues coming forward as candidates for these important leadership roles, providing further evidence of the wealth of talent we have within the University."
Professor Steven McGuire; School of Management and Business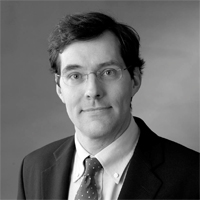 Professor Steven McGuire was previously a senior lecturer in international business at the University of Bath, and in 2009 he was a visiting professor at the College of Europe. He is a board membership of Leadership and Management Wales and has taught on degree and executive development programmes at the Audencia Nantes Management School, the University of Bath and the Vlerick Leuven Gent Management School. His research interests lie in areas of international political economy, international business and corporate political activity. He has also written extensively on technology policy in Europe and the United States.
Professor Chris Thomas; Geography and Earth Sciences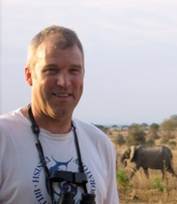 Professor Thomas holds the Chair in Ecological Modelling in CIRRE (Centre for Integrated Research in the Rural Environment) and is the former Director of International Development at IBERS. His field research has led him from middle eastern deserts to the Scandinavian arctic as well as some of the wilder corners of the UK, but most of his current work is in Africa. This research focuses on diseases and climate change: one of his current projects is working with colleagues in GES investigating the relationship between hydrology and malaria transmission in in Tanzania.
Dr Jenny Mathers; International Politics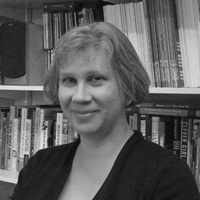 Dr Jenny Mathers is a graduate of Mount Holyoke College in the United States and Somerville College, Oxford University. Dr Mathers joined the Department of International Politics in 1992. Her teaching and research spans two broad areas: Russian politics and security; and gender and war. Her published work addresses topics such as nuclear weapons, Russia's conflicts in Chechnya and women who serve as soldiers in state militaries.
Dr Elisabeth Salter; English and Creative Writing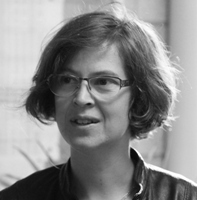 Dr Elisabeth Salter holds a PhD from Kent University and her research interests and publications are concerned with the uses of text in medieval and early modern England and Wales, and more generally with cultural creativity in a transhistorical context. She has acted as Department Director of Learning and Teaching for a number of years and is involved in various collaborative ventures including 'The Mostyn Project' which she founded as a collaboration between Aberystwyth and Bangor Universities. Elisabeth has conducted a funded surveying project for the Research Information Network, supervises postgraduate students in receipt of Knowledge Economy Skills and the Arts and Humanities Research Council funding, and is part of a Europe-wide collaborative project on changing lay religious experiences in Medieval and Early Modern society.
Professor David Trotter; European Languages.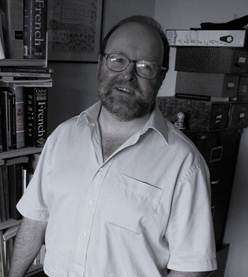 Professor David Trotter is a specialist in the history of French, and Director of the Anglo-Norman Dictionary project, funded by the AHRC since 2001, and now employing three research assistants. He has published 85 chapters and articles, and several books (edited and single-authored) books, and given over a hundred lectures and papers internationally, concerning different aspects of the history of the French language. He is currently Vice-President of the Société de Linguistique Romane (since 2010); a member of the Peer Review College, and a Strategic Reviewer for, the AHRC. He has reviewed research proposals for UK, Irish, Austrian, German, Belgian, French and Canadian research councils, and has undertaken research evaluations in France (AERES) and Germany (four evaluations of long-term dictionary projects in Heidelberg and Munich). He has been Head of Department since 1993, and was concurrently Dean of the Faculty of Arts in 1996-2000.