University Statement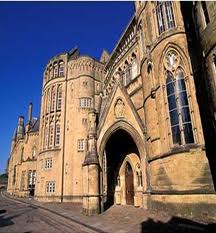 Following an 18 month consultation with staff, the University introduced a new Institute structure in August 2013 to promote greater collaboration across academic departments.
Following this, the University has been reviewing the structures and requirements for administrative and clerical services within the Institutes.
Since September 2013, the University has been working closely with local representatives and full-time officers of the University's recognised trades unions UNISON, UNITE and UCU to develop a pilot matching and slotting process.
This process will, wherever possible, facilitate the transfer of staff from existing roles to new roles of a comparable grading in the proposed new structure without being put 'at risk', which would have been unavoidable under the University's current process.
With the agreement of local representatives and full time officers of the unions UNISON, UNITE and UCU, details of the draft pilot matching and slotting process and proposed new structures were circulated for consultation on Wednesday 11 December.
The period of consultation, which was originally planned to run until the end of January 2014, has now been extended to 28 February 2014 in response to a request by UNISON.
The consultation offers staff and the trade unions every opportunity to comment on the proposed process and new structures.
The final process and structures will not be agreed until the consultation has been completed. However, it is important to note that the current proposals would mean a broadly similar number of roles in the new structure.
The University is extremely disappointed that local representatives of UCU have chosen to completely ignore the constructive way in which the negotiations leading the current consultation have been conducted with local and full time union officials, and acted in a way that is intended to cause unnecessary distress to valued colleagues at such a sensitive time of the year.
AU45713