'The Futility of Force: Afghanistan and the End of Western War'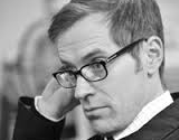 Professor Theo Farrell
Professor Theo Farrell, Professor of War in the Modern World and Head of the Department of War Studies at King's College London, will be delivering the Kenneth Waltz Annual Lecture on Tuesday 6 May.
The lecture, titled 'The Futility of Force: Afghanistan and the End of Western War', will be held in the Main Hall in the International Politics Building at Aberystwyth University at 6pm and admission is free.
As well as being the Chair of the British International Studies Association, Professor Farrell is associate editor of the leading US journal, Security Studies, and Chair of the International Security Studies Section (ISSS) of the International Studies Association (ISA).
He is an expert on contemporary military operations, military innovation, strategic culture, and international law.
Professor Farrell's research interests cover military innovation and transformation, military adaptation in war, the Afghanistan war, British and US military affairs, and civilians in armed conflict.
His current research focuses on the war in Afghanistan. He undertook field assessments of operations in Helmand for the British government in 2009 and 2010 and has served on strategic assessment teams for two Commanders of ISAF and undertook the first theatre-wide command assessment for the Commander of ISAF Joint Command.
Professor Farrell completed a three-year Global Uncertainties Fellowship between 2009-2012 which was funded by the Economic and Social Research Council (ESRC) and focused on examining the British and ISAF campaign in the Afghanistan.
His recent books include The Sources of Military Change (2002), The Norms of War (2005), Force and Legitimacy in World Politics (2005), and International Law and International Relations (2007).
He has held visiting fellowships at Trinity College Dublin, Stanford University and Johns Hopkins University. He is currently co-leading a large multinational project, funded by the Economic and Social Research Council (UK), on military transformation in NATO member states.
AU18014