Business Start-Up 'Boot Camp'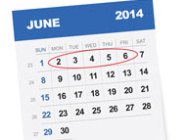 A thought-provoking programme of free business skills workshops will be held from 2–6 June as part of Aberystwyth University's annual Business Start-up Week.
If you have ever dreamt of starting your own business, want to turn your idea into reality or have an early stage idea which you would like to explore further, the Business Start-up Week will be ideal for you.
The week is designed around the key issues which face a start-up business and offers inspiration and first-hand experience from successful entrepreneurs, practical guidance, signposting and networking opportunities.
"Whether you are keen to discover more about what self-employment entails or have recently started up a new venture and need some guidance, come along to the Business Start-up Week," explained Tony Orme, Enterprise Manager from the Department of Research, Business & Innovation.
"An added benefit of attending this event is the opportunity to meet like-minded entrepreneurs and build a support network to draw on when taking your business idea forward."
The workshops will focus on essential business skills training which will include sessions on how to manage your own business; market research, marketing & digital marketing; pricing & costing and financial planning & management as well as intellectual property.
These free sessions are open to all including Aberystwyth University students, staff and graduates. For further information and to book a place on one or more workshops, please contact Tony Orme on awo@aber.ac.uk / 01970 622203 or visit the website: www.aber.ac.uk/crisalis
AU22314