New Rendel Chair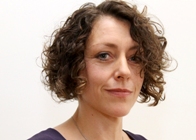 Professor Sarah Prescott
Professor Sarah Prescott, Director of the Institute of Languages, Literature and Creative Arts, has been appointed the Rendel Chair in English Language and Literature.
The Rendel Chair was endowed in 1914 in memory of Baron Stuart Rendel (1834-1913). An industrialist, Member of Parliament and philanthropist, Baron Rendel played a prominent part in promoting Welsh interests, particularly in connection with the Welsh Intermediate Education Act of 1889.
Baron Rendel was President of the then University College of Wales, Aberystwyth, from 1895 until his death. In 1897 he purchased the land at Grogytha, Aberystwyth, and presented it to be the site of the National Library of Wales.
Sarah Prescott, a Professor of English Literature in the Department of English and Creative Writing, is a graduate of York and Exeter Universities. She specialises in seventeenth- and eighteenth-century literature, women's writing, and pre-1800 Welsh writing in English.
Professor Prescott is the author of Women, Authorship and Literary Culture, 1690-1740 (2003), Women and Poetry, 1660-1750 (2003), Eighteenth-Century Writing from Wales: Bards and Britons (2008) and Writing Wales from the Renaissance to Romanticism (2012) as well as numerous articles and chapters in her subject field.
She is currently completing a British Academy funded book Women Writers and Wales, 1600-1800 and a volume for The Oxford Literary History of Wales.
Professor Prescott is currently the Principal Investigator for a three-year collaborative research project funded by the Leverhulme Trust (with the Department of Welsh and Celtic Studies, Aberystwyth, the University of Edinburgh and the National University of Ireland, Galway) on 'Women's Poetry 1400-1800 from Ireland, Scotland and Wales in Irish, English, Scots, Scots Gaelic, and Welsh'.
Speaking of her appointment to the Chair, Professor Prescott said: "It is a great honour to be appointed the Rendel Chair at Aberystwyth University and I look forward to continuing the tradition of excellence in research which the Chair represents and supports. The Rendel Chair has a significant legacy for the discipline of English and it is especially appropriate that Baron Rendel's interest in Wales and Welsh culture is also the focus of my own research."
Welcoming her appointment, Professor April McMahon commented: "I congratulate Sarah on her appointment to this prestigious Chair within the University. The Rendel Chair has a distinguished history, and I am sure Sarah will live up to its high expectations, and continue to produce research of significance within her field. I wish her every success in the role which she undertakes alongside her Institute Directorship."
AU25114