Moves to self-employment motivated by strong local economies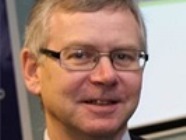 Professor Andrew Henley
New research suggests that during the financial crash (2008-2013) more people became self-employed through choice rather than necessity.
The paper entitled The Post Crisis Growth in the Self-Employed: Volunteers or Reluctant Recruits? was produced by Professor Andrew Henley from the School of Management and Business at Aberystwyth University.
Henley used the first four waves of Understanding Society to examine transitions into self-employment since the Great Recession. His research has challenged the popular belief that the financial crash forced more people into self-employment because well-paid jobs were scarce.
Henley said: "The UK has seen its total workforce grow by around a million since the financial crash of 2008 until 2014 with further growth since. As much as two-thirds of this growth is accounted for by the growth in self-employment."
This research looks at whether this growth of self-employment is a reflection of a lack of sufficiently attractive, good quality paid jobs.
Key findings
People are more likely to move into self-employment if they live in an area where unemployment is lower and wages higher. This conclusion holds for men and for women, and if anything is stronger for women.
There is no strong evidence to support the idea that all the recent growth in self-employment has come about because people have been unable to find jobs at decent rates of pay where they live.
Regional differences within the dataset
Henley added: "Self-employment growth has been strongest in areas, such as South East England, where unemployment is lower and wages higher. Because some people are doing well in the paid jobs market it creates opportunities for others to set up businesses providing goods and services."
Using the questions from the young adult questionnaire in Understanding Society, Henley was able to find that: "Young people in the survey who live in areas of higher unemployment and lower wages are more likely to report that they would like to be self-employed in the future. Paradoxically they are less likely to be able to fulfil that ambition."
Policy recommendations
"Governments use a variety of policies to encourage self-employment because of the belief that this is associated with higher levels of entrepreneurialism. However policies such as the New Enterprise Allowance may be misdirected if their intention is to encourage more entrepreneurialism in deprived regions and localities. If anything these results suggest that such policies may exacerbate regional inequalities – a finding that has been noted in previous research.
"These findings suggest that in economically-lagging regions lower levels of self-employment may have more to do with more limited economic opportunities caused by generally lower levels of prosperity and to do with differences in cultural attitudes towards self-employment and entrepreneurship. The findings in this paper point to the need for enterprise policies which are more carefully tailored to local economic and social factors, and devolved down to regions and localities."
Professor Andrew Henley is Director of the Institute of Management, Law and Information Science at Aberystwyth University and Professor of Entrepreneurship and Regional Economic Development at the University's School of Management and Business. He is also a Research Fellow of the IZA Institute for Labor, Berlin.
AU5416