Aberystwyth Named as Top Uni for Student Safety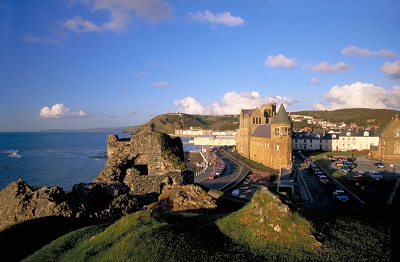 Old College, Aberystwyth
Aberystwyth University is the safest place to be a student in Wales and one of the top ten safest in the UK, according to figures published by The Complete University Guide 2016 today Monday 19 September.
The survey uses official police data to create an authoritative picture of the crime rates for the most common offences affecting students at almost 130 universities and other higher education institutions in England and Wales.
Writing about Aberystwyth University, TheCompleteUniversityGuide.co.uk points out that it's their only Welsh entry in the Top 10 Universities in England and Wales with Low Crime Levels 2016. 
"Aberystwyth University is located in a historic market town on the coast of Wales, and with only 21.01 annual reported incidents per 1,000 residents, the student communities are clearly in safe and secure areas. If you're lucky you might even secure accommodation in its sought after Seafront Residences – idyllic," says the guide.
In compiling its report, TheCompleteUniversityGuide.co.uk says it has also taken professional advice on the crimes most relevant to students. It uses three offences: burglary, robbery and violence and sexual crimes.
Universities are then ranked on the cumulative rate of all three crimes occurring over 12 months in those areas where students live in term-time. While these offences are the three of greatest relevant to students, the figures themselves are based on all victims in the locality, not just students.
Professor John Grattan, Acting Vice-Chancellor at Aberystwyth University, said: "I am delighted that Aberystwyth University has retained its reputation as the safest university in Wales and one of the top ten safest places in the UK.
"Feedback from our students shows that our close and safe community is an important factor in their decision to study here. It's also further testament that Aberystwyth really is an exceptional place to learn and live."
A survey published in UK Business Insider in September 2016 named Aberystwyth as the safest town in the UK.