Old College Lecture by Keats Biographer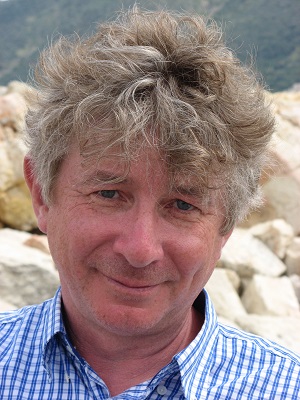 Professor Nicholas Roe
An acclaimed expert on the life of John Keats will deliver a public lecture in the Old College, Aberystwyth, on Wednesday 19 October 2016.
Professor Nicholas Roe from the University of St Andrews will give a talk on 'John Keats's Ghosts'.
Professor Roe is the author of 'John Keats: A New Life' which was descibed in the Sunday Times as "a remarkable achievement, authoritative and imaginative to a degree that should make all future Keats biographers quail '.
All are welcome to attend this free event which is being organised by the Department of English and Creative Writing at Aberystwyth University, in association with the New Life for Old College project.
Professor Richard Marggraf Turley, Professor of Engagement with the Public Imagination at Aberystwyth University, said: "One of the world's most influential Keats scholars, Nicholas Roe invites us to look again, and differently, at this most apparently familiar of poets.
"Whether revealing the deep involvement of John Keats in the politics of his day, or showing us the suburban energies of his poetic vision, Roe's exceptional criticism gives us a writer who is more human, and finally, more 'with us'."
There will be a complimentary drinks reception at 6pm followed by the lecture at 6.30pm. Details about this and other events are available on our website.