Aber 10k race run in memory of Professor Mike Foley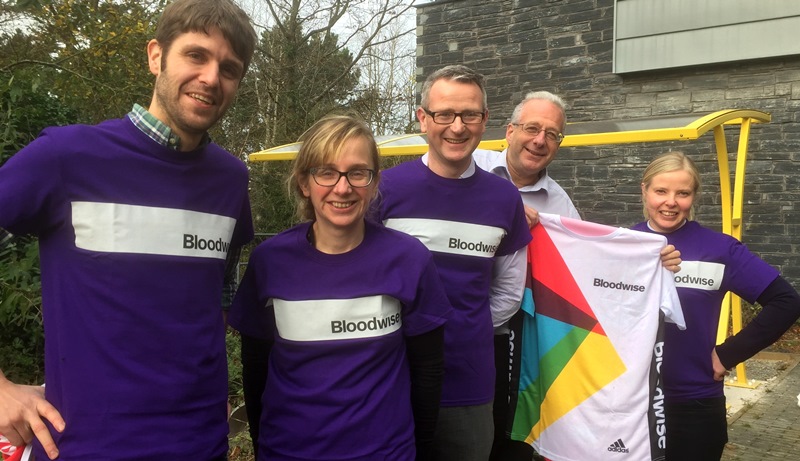 Pictured (left to right) are team members Huw Lewis, Elin Royles, Patrick Finney, Neil Glasser and Milja Kurki.
A team from the Department of International Politics will be running the Aberystwyth 10K race on Sunday 11 December 2016 in memory of former head of Department Professor Mike Foley who died in August 2016.
Former colleagues, a student, an alumna and two of Professor Foley's children are part of the nine-strong team who will be raising money for leading blood cancer charity Bloodwise.
Professor Foley joined Aberystwyth University in 1974 as a lecturer in American Government and Politics, and served the University for over 40 years in a variety of capacities.
Led by Dr Patrick Finney, a Reader in the Department of International Politics, the team hope to exceed their initial fundraising target of £1,000.
Patrick said: "Mike's death was a great shock to the Interpol community and we wanted to ensure we did something to remember him. It seemed natural to raise money for Bloodwise, the charity which the family specified for donations at his funeral."
"The idea to run the race in memory of Mike emerged towards the end of the summer. We have been training hard ever since and we are delighted to be joined by members of his family."
Anyone wishing to make donations to Bloodwise can do so via Just Giving.
There are also opportunities to contribute via collection boxes in the Department and a raffle which is due to be drawn at the Department's Christmas party.