Ceredigion characters inspire student films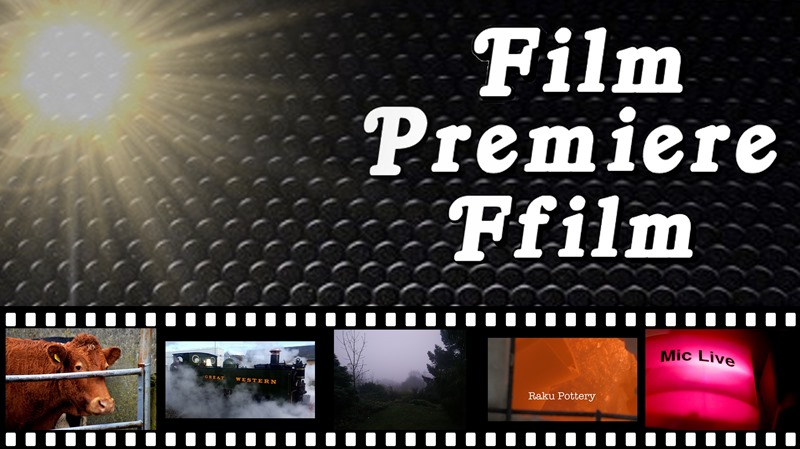 Students at Aberystwyth University have created a collection of 19 short films which document different aspects of life in Ceredigion.
The films have been produced by second year students on the Creative Documentary module at the Department of Theatre, Film and Television Studies.

The five-minute-long films will be shown for the first time in a special screening evening held in the R Gerallt Jones Studio at the Parry-Williams Building on Penglais Campus this evening, Monday 12 December, starting at 6pm.
 
Among the topics covered is a portrait of a young farmer from Llandysul; the history of the Davies family that runs the Commodore Cinema in Aberystwyth, and a look at the work done at the National Library to protect treasures during the Second World War.
A number of films were inspired during a bus tour around the county which was organized by Creative Documentary module coordinator, Elin Morse.

"One of the key ingredients of a successful documentary film is to have participants from all walks of life and especially contributors from the community which the film is about. The purpose of the bus tour was to introduce students to the wider community in Ceredigion," explained Ms Morse who is a Teaching Fellow in the Department of Theatre, Film and Television.
"During the tour, we travelled through Aberaeron, Llangeitho and Tregaron and interviewed people in those areas. The idea for the film James Brothers came when we stopped at the company garage in Llangeitho, and the idea for Y Mart came after talking to people at the market in Tregaron.
"I am extremely grateful to all those who have agreed to be part of these films and my long-term hope is that such a trip will now take place annually, and further develop the vital relationship with the local community."
Every local person who appears in the films has been invited to the screening evening, along with 50 students who were involved in their production.
Last year, one of the films produced as part of the Creative Documentary module won the top prize for a documentary film at student film festival Ffresh, was held in Cardiff.