Lights out for Christmas campaign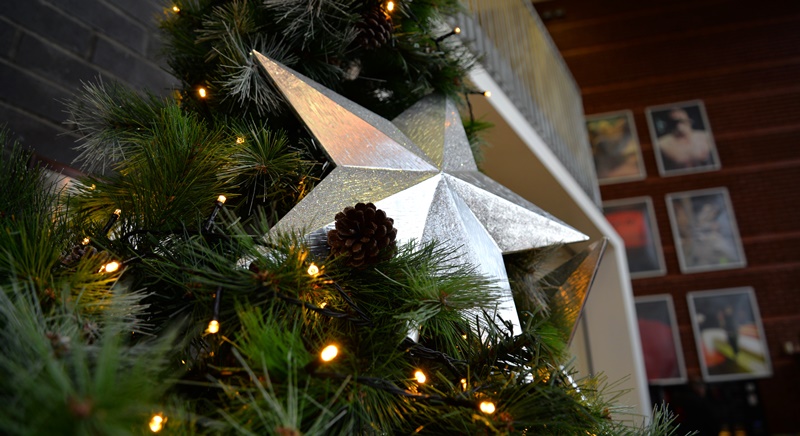 Staff and students at Aberystwyth University are switching off in more ways than one this Christmas.
In a bid to help the environment and save on energy costs, the University is running a Christmas Blackout campaign.
Staff and students alike are being encouraged to check that all non-essential equipment has been switched off before they go home for the holidays.
The University already takes part in the annual blackout day organised by the NUS, with research suggesting electricity savings of up to 20% per building compared to normal weekends.
The campaign is now being extended to cover the festive period across all three of the University's sites, with the impact savings per campus and per building being reviewed in January.
Through a series of simple measures, the aim is to save at least 40 tonnes of CO2 and make financial savings of up to £30,000.
Carbon Manager at the University Janet Sanders said: "On the one hand, this seems no more than common sense but it is striking how many employees working across a range of industries will finish for Christmas but forget perhaps to turn off the festive lights on the office tree or switch off their computer monitors at the socket.
"By making a concerted effort like this, we can continue with our ambitious environmental improvements - and money that might otherwise have been wasted can now be put back into funding more important elements of our work."
It's the latest in a series of sustainability initiatives by the University which won the EcoCampus Gold Award in November 2016 following an independent audit of its environmental management system..
In July 2016, the University was awarded a Green Flag Award for the second year running for its Penglais Campus whilst Llanbadarn Campus picked up the award for the first time.