Psychology students volunteer abroad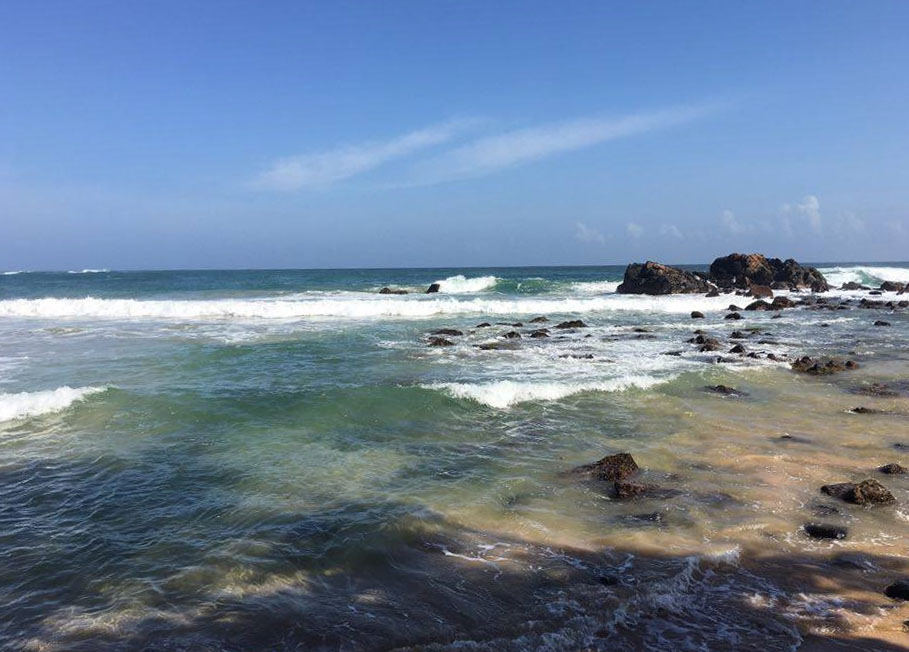 One of the photos taken by the students during their volunteering visit to Sri Lanka
Psychology students at Aberystwyth University have been finding time to volunteer abroad.
Chelsey Morris is currently on a study year out in Malta where she will also be giving up her free time to help a victim support and a refugee project.
Earlier this year, Chelsey and fellow students Harriet Batchelor and Emily Jacques spent five weeks in Sri Lanka on mental health placements organised by volunteering organization SLV Global.
The three students worked in teams that planned and ran therapeutic activity sessions in psychiatric facilities for people living with a range of mental health issues.
They also worked at schools and social initiatives for children and adults with disabilities and taught English in the local community.
Harriet Batchelor said: "I visited various projects with service users with a vast range of special needs and mental health problems. Although at some points the experience could be overwhelming, on the most part it was uplifting to see service users engage with activities we had planned."
As well as working with the local community, the volunteers lived with families, which provided them with a unique insight into Sri Lankan culture and daily life.
"Sri Lanka is an amazing, vibrant country with a rich culture and lots to offer. The weekends were full of traveling throughout Sri Lanka, we saw the cave temples in Dambulla and the elephants in the National Park and so much more," added Harriet.
Emily Jacques said: "Volunteering through SLV is a great opportunity which allows you to explore a beautiful country whilst gaining valuable experience within the mental health sector. By living in homestays you get treated like a member of the family; you get real insight into how Sri Lankan people live every day."
Chelsey Morris said: "I have witnessed first-hand how much of an extraordinary difference that volunteering can make and would urge anybody to get involved. I have learnt so much - about a beautiful country and its culture, about mental health, and about myself as an individual."
Professor Nigel Holt, Head of the Department of Psychology at Aberystwyth University said: "There are so many things a Psychology degree from Aberystwyth teaches our students and equips them with a range of skills they can use in the workplace.
"Experience of the workplace is an extremely important part of the university experience and we work with many organisations to help our graduates achieve their goals.
"I'm very proud of the way these students have stepped up and embraced so many new experiences while studying with us. Learning how to really apply the skills learned as a student here will help them stand out when they finish with us and move on with their careers and ambitions," he added.