Scholarship entrance exam deadline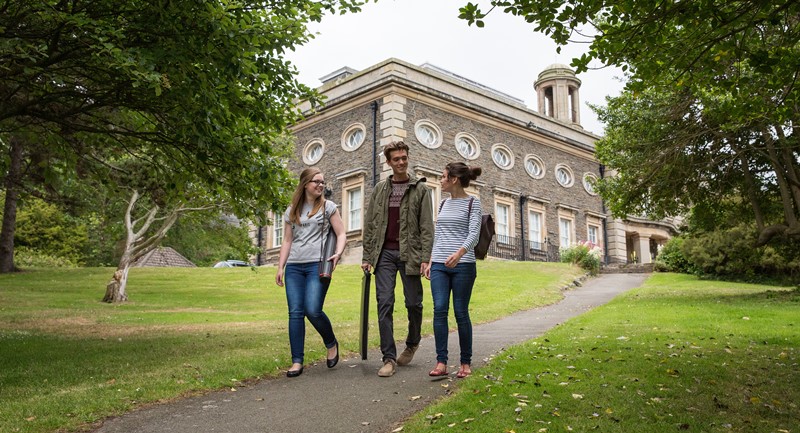 Aberystwyth University is urging applicants not to miss out on funding support ahead of its entrance exam deadline of 18 January 2017.
Entrance Scholarships can be worth up to £2,000 a year and include an unconditional offer for prospective students.
The grants and offers are awarded based on the results of two 1.5-hour exams set by the University and can be held for any undergraduate degree scheme.
The exam can be taken either at the University on Tuesday 31 January 2017 or at the student's School or College with an Exams Officer present.

Academic Awards Officer Kylie Evans said, "We are dedicated to creating an environment of equal opportunities here at Aberystwyth and the scholarships we have on offer are there to assist and reward students with a passion for education.
"I would urge applicants who want to study with us from September 2017 to register for the Entrance Scholarship exam by 18 January. We all know that there are costs associated with university study and getting this kind of financial help can make a real difference – so give it a go."
Sam Schanzer was one of many applicants to pass the Entrance Exam in 2016 and is now a student at Aberystwyth University: "Receiving a Scholarship cemented my decision to come to Aber. I knew that even if I didn't get the full award there was still the unconditional offer up for grabs. It eased the pressure of my summer exams and made myself and my family really proud."
All successful entrance exam applicants are given an unconditional offer of a place at the University, as well as a guaranteed place to live in a University residence throughout their time as an undergraduate.
The University has a range of other scholarships, merit awards and bursaries available – worth up to £15,000 a year. For full details, see our website www.aber.ac.uk/scholarships.